Open Elephant Encounter in UAE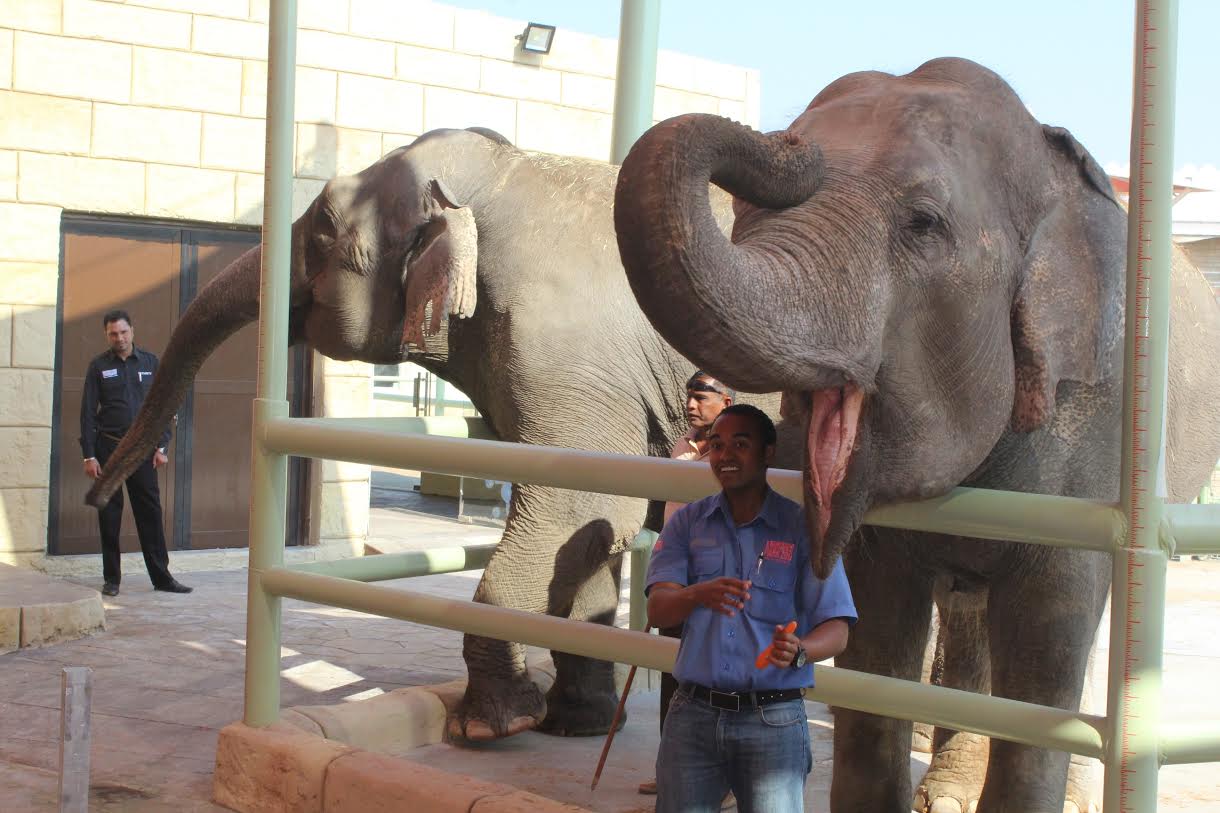 Emirates Park Zoo and Resort announced on Thursday that its widely popular Elephant Encounter programme at the zoo is in function.
The programme will provide participants with the opportunity to get close with the friendly, one-of-a-kind beings and additionally are allowed to hand feed them with the assistance of expert elephant keepers.
The zoo said in a statement that guests can now "meet and mingle with Madu and Rada, Indian Asian Elephants who are the largest residents of the zoo."
The experience is backed by an informative and educational talk surrounding the elephants, which will conclude with an interactive session where any questions from the guests will be answered.
The 30-minute event will occur at 10am, 4pm and 6,30pm respectively, and is scheduled for 7 days a week. The tickets are priced at only Dh40 and are free for children below the age of 5.
Emirates Park Zoo lies adjacent to the Emirate Park Resorts, 30 minutes from central Abu Dhabi, on the Dubai-Abu Dhabi highway.
Follow Emirates 24|7 on Google News.