'Organising security for NYE fireworks at Bur Khalifa lasted 9 months'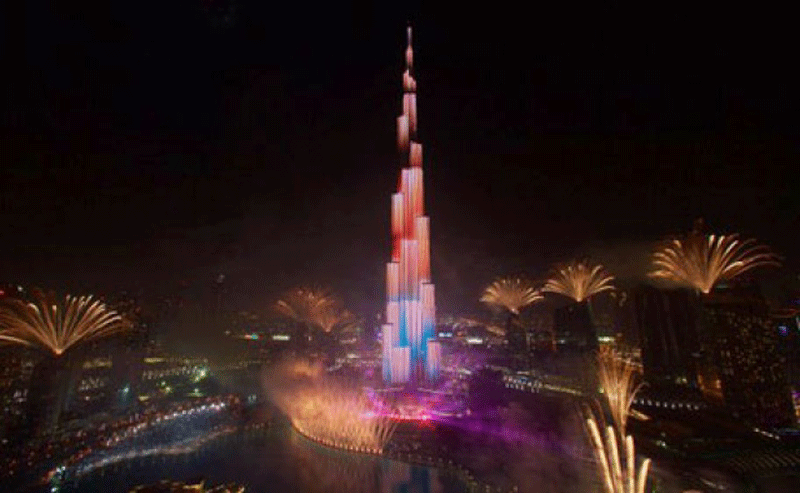 Though the spectacular Burj Khalifa fireworks on New Year Eve lasts only seven minutes, organising its security takes as long as nine months, according to a top officer of Dubai Police.
Colonel Abdullah Khalifa Al Marri, head of Event Security Committee and deputy director of Department of Protective Security and Emergency at Dubai Police, said the committee started work on securing New Year celebrations in March itself, according to a report in the Arabic daily newspaper Emarat Al Youm.
Colonel Al Marri said the committee played a key role in controlling the fire at The Address hotel which broke out on New Year Eve.
He added many lives were saved on the night of The Address fire, adding that the situation would probably have been different if the fire occurred in 2013.
He said the committee placed a plan before the last New Year celebrations in which about 1.6 million people participated. The plan focused on minute details and made changes in festivities near The Address hotel.
He said these changes helped ambulances and civil defence vehicle to reach the hotel easily and to evacuate 85 per cent of the hotel's guest in less than 15 minutes.
Colonel Al Marri said the committee's plan looked into all aspects of ensuring security for the celebrations and did not leave anything to chance.
He pointed out that all major events organised or hosted in Dubai are preceded by considerable work by the committee, which is composed of members of all relevant government entities of the emirate such as Police, Civil Defence, RTA etc.
New Year's celebrations is the biggest event, which the committee is entrusted to secure, and preparations for the event started in February.
Al Marri added preparations start with assessment of the performance of teams and players participating in the celebrations of the past year. Implementation of the process for securing the next New Year celebrations start in March, he added.
Follow Emirates 24|7 on Google News.