Over 12,000 divorce cases in three years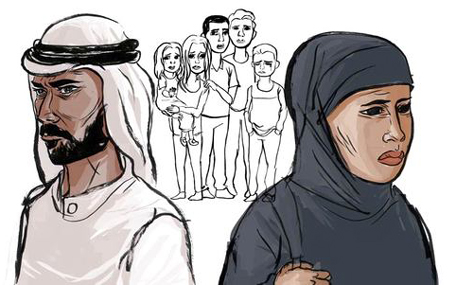 The UAE recorded more than 12,000 divorce cases in just three years and experts believe the spread of social network is one of the main causes for the high rate.

The divorces during 2011-2013 were mostly among Emiratis as they accounted for more than a third of the total cases while Abu Dhabi maintained its position as having the highest divorce rate among Emiratis in the country.

Figures by the National Statistics Centre for 2011-2013 showed there were 12,279 divorces and more than a third of them were recorded in 2013, with 4,233 cases.

During that year, divorces between Emirati couples stood at 1,749 and Abu Dhabi emirate, the largest and richest member of the UAE, accounted for nearly 71 per cent, with 810 cases, according to the report.

Dubai had the second highest rate with 355 cases, followed by Sharjah with 224 cases, showed the report, published in the Dubai-based Emarat Al Youm daily.

"Social experts warned of the steady rise in divorces in the UAE. They noted the negative effects of the social networks on marital life and the local community," it said.

The paper quoted the experts as saying authorities should act to tackle this serious problem, which has made the UAE one of the countries having the highest divorce rates in the world relative to its native population.

"Authorities should move to solve this problem which is seriously affecting the local society.

"One of the solutions is to organize regular awareness and education programmes to spouses and offer incentives to working wives," one expert said.

He report said other key causes of the divorces include unfaithfulness, a wide gap in educational levels between spouses and interference by the couple's families.

It said many cases involved divorces just after wedding as either the wife or the husband suddenly changed their minds.
Follow Emirates 24|7 on Google News.