Over 600 motorists booked for driving noisy cars in Q1 in Abu Dhabi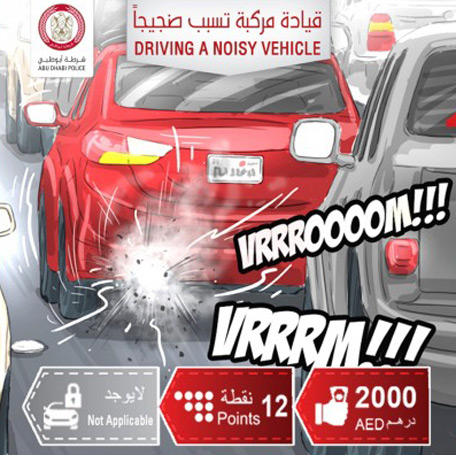 According to the Abu Dhabi Police, 626 motorists were fined in the first quarter of 2018 for driving loud cars on the roads of the capital.
Lt. Colonel Khalifa Al Khilil, Head of Traffic Control at the Abu Dhabi Directorate for Traffic and Patrols, stated that driving a noisy car does not only harm people's hearing, but can also affect the psychological and neurological state of motorists, who might become involved in road accidents.
He urged motorists, particularly young drivers, to avoid anti-social behaviour on the roads, and noted that some motorists have modified their car engines to amplify its sound while playing loud music, as well as to attract the attention of others, in defiance of traffic rules.
According to the traffic law, motorists who commit this violation will be fined AED2,000 and have 12 black points added to their traffic record
Follow Emirates 24|7 on Google News.