Paediatric Augmentin safe in UAE: MoH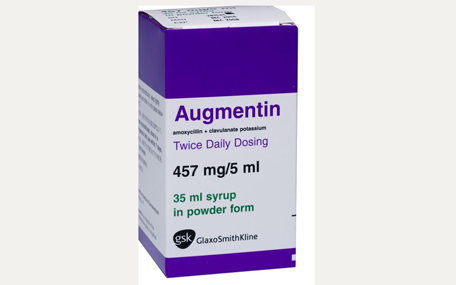 The Ministry of Health (MoH) has confirmed that the paediatric pharmaceutical product 'Augmentin' being circulated by the pharmacies nationwide is a safe product, which is imported from the original manufacturer 'GlaxoSmithKline' in Britain.
Dr. Amin Al Amiri

Dr. Amin Al Amiri, Under-Secretary of the MoH for Public Health Policy and Licensing, Chairman of the Higher Committee for Pharmaceutical Vigilance in the UAE, said that the manufacturer of the drug reported that the Augmentin product packaged by a factory in one of the Arab countries is not a product GlaxoSmithKline, and not registered in the UAE.

"This product was not distributed in the UAE or any other country in the world."

He refuted reports circulated through social networking channels and emails that Augmentin turns into a toxic substance, adding that the Ministry of Health does not spare any effort to provide the services and capabilities that ensure public health.

Dr. Al Amiri stressed that members of the community should have sufficient awareness and perception to verify the authenticity and validity of what is published or broadcast, adding that they should get information from official sources, affirming that the ministry will not hesitate to respond to any inquiry in such matters.
Follow Emirates 24|7 on Google News.