Pension for Indian expats from May 1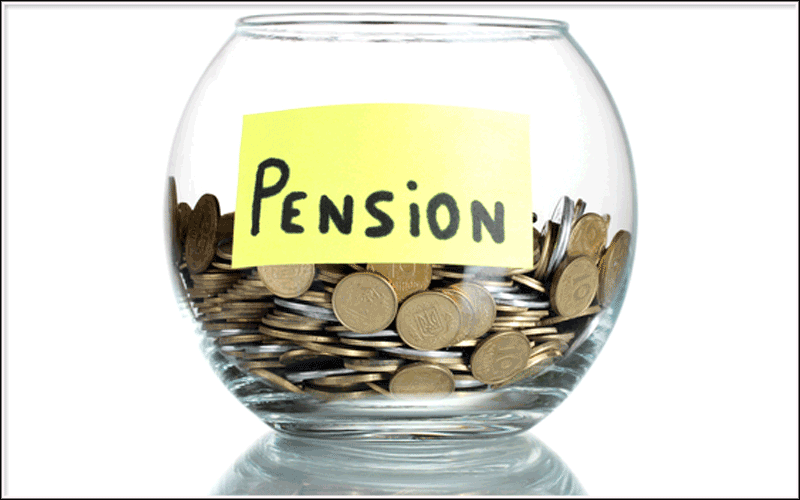 Pension for Non-Resident Indians (NRIs) will become a reality from May 1, 2012, Vayalar Ravi, the Minister for Overseas Indian Affairs, said at a press conference in Dubai today.
The minister assured NRIs at a community gathering that he is trying his best to launch the Pension and Life Insurance Fund (Plif) on May Day.
The government has promised to contribute almost 50 per cent of what the NRI's contribute towards their pension fund in case of men and almost double the amount in case of female members.
"It requires massive investments. In fact I managed to pass it through the Ministry of Finance with great difficulty. The government expenditure will be massive, but it is in our interest to ensure better living standards for Indians wherever they might be," Ravi said.
Earlier this year, Indian Prime Minister Manmohan Singh launched the scheme that would entitle certain categories of NRIs for the new pension scheme after returning to the country. The low-cost life insurance cover will protect Indians working abroad against natural death.
The minister also said that it would soon bring out a law in the Indian parliament establishing an Immigration Regulatory Authority to streamline the documentation process to ensure that workers travelling to the Gulf states are not subjected to exploitation.
"Despite several awareness campaigns and strict legal and criminal action being taken against unscrupulous agents, the exploitation continues. We want to completely put an end to this. We do not want Indians visiting other countries to overstay and violate the local laws abroad. A law will be passed to set up a regulatory authority to streamline issues regarding Indians working abroad," he said.
NRIs could also look forward another pension plan by Dubai for expatriates which could materialise by the end of this year.
Dubai has also completed a feasibility study for an ambitious pension fund for expatriates and is in touch with relevant departments before launching it by the year end, Ali Ibrahim, deputy director general for planning and development at DED, said last month.
The Department of Economic Development in Dubai (DED) is working on the project which will cover both public and private sector foreign employees, making Dubai the first city in the region to create a pension fund for expatriates, who do not pay income taxes in Dubai and other emirates.
"We have finished the feasibility study for the project and DED are now consulting with local and federal parties…we are also coordinating with some parties in other emirates and are planning to hold workshops on the project," said Ali Ibrahim, deputy director general for planning and development at DED.
"You can say the project is nearly ready…once we complete negotiations with other departments, we will seek government approval so the project can be launched by the end of the year," he said.
Regulating employment
India and UAE today signed another agreement that would help regulate migrant worker's employment in the country.
The UAE Ministry of Labour and Ministry of Overseas Indian Affairs signed a protocol to streamline the admission of Indian workers by way of an electronic contract registration and validation system.
A press statement from the Consulate General of India in Dubai described the agreement as a milestone in the efforts to upgrade rules and procedures governing contract employment of Indian nationals in the UAE.
"The new system heralds a joint endeavor by the UAE and India. This protocol emanates from a comprehensive UAE - India MoU on Manpower, which was signed by Vayalar Ravi, Hon'ble Minister of Overseas Indian Affairs and Mr. Saqr Ghobash, UAE Minister of Labour in New Delhi, on 13 September 2011," the statement said.
India allows foreigners to invest in its capital markets
Barjeel Geojit Securities, the financial monetary intermediaryy in the UAE, is all set to act as a facilitator in the Government of India's newly-launched 'Qualified Foreign Investors' (QFIs) plan, which for the very first time allows non-Indians to invest directly in Indian capital markets through authorised brokers.
In a major policy decision, the Indian Government announced in January 2012 that Qualified Foreign Investors could directly invest in Indian equity market, as part of the government strategy to widen the class of investors, attract more foreign funds, reduce market volatility and to deepen the Indian capital market.
In the recent budget submitted by the Finance Minister, it has been proposed that the Government of India will also allow QFIs access to the Indian corporate debt market. QFIs can be individuals, groups or associations based outside India. This move, when implemented, is expected deepen the India's shallow bond market and also open up a lucrative avenue for foreign individual investors who are keen to participate in India's high yielding debt market.
Speaking at a Press Conference in Dubai to explain the significance of the QFI scheme, Sheikh Sultan Bin Sooud Al Qassemi, Chairman of Barjeel Geojit Securities, said: "As the pioneers in developing customized solutions for investors in Indian markets, Barjeel Geojit is ideally qualified to act as the facilitator in the QFI scheme. For the first time, non-Indians, including Arab business houses & high network individuals can tap into the promising Indian capital markets. This presents a promising investment avenue, because every financial pundit bets on India to be the top economic powerhouse of the world."
CJ George, Promoter and Managing Director of Geojit BNP Paribas India, said: "The QFI announcement marks a milestone in the history of Indian capital markets. More importantly, foreigners who want to share the India success story now have the opportunity to do so by investing directly in the Indian equity market through an authorized broker. Barjeel Geojit is fully geared to guide people of all nationalities in the UAE to invest wisely in listed companies and earn long-term rewards. We are sure thousands of non-Indians in the UAE will be keen to take advantage of the QFI bonanza."
Geojit BNP Paribas India, headed by CJ George, is one of the SEBI-registered qualified Depository Participants (QDP) offering the QFI services. Barjeel Geojit Securities was promoted in the UAE by Sheikh Sultan Bin Sooud Al Qassemi, Geojit BNP Paribas Financial Services Limited. KV Shamsudeen, being the founder director of the company.
Barjeel Geojit also announced that it was awarded the Best Performing Financial Advisor award in NRI category at the prestigious CNBC-TV18 Financial Advisor Awards 2012 which were presented on March 12 in Mumbai. This is the second consecutive award won by Barjeel Geojit Securities in the annual CNBC-TV18 Financial Advisor Awards.
KV Shamsudeen, the Founder Director, Barjeel Geojit, remarked: "The Financial Advisor NRI award goes to prove that commitment and excellence are always rewarded. Our core objective was to serve our clients with first rate investment products. Over the years, we have fine-tuned this philosophy, and as a result we have gained a phenomenal reputation and loyalty in the UAE. Barjeel Geojit will put to good use our rich experience in helping QFIs now."
Commenting on the award, Krishnan Ramachandran, CEO, Barjeel Geojit, said: "Barjeel Geojit Securities is delighted to be honoured for excellence as a financial advisor in the Gulf. We are proud that we are receiving this award for the second consecutive year. We feel this is a recognition of efforts to educate people across all classes of society and guide them on investments and the benefit of regular investments. The award is timely because we are set to play a major role in the newly launched QFI scheme of the Indian government."
[Image by Shutterstock]
Follow Emirates 24|7 on Google News.