'People called up 999 to ask for Panadol'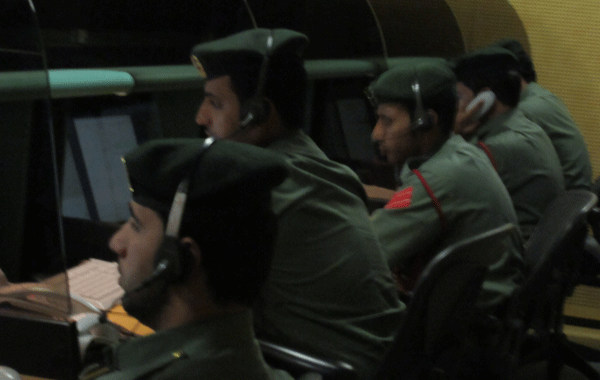 Maj. Gen. Jassim Baremeith, Director Operations at Dubai Police revealed that half of the calls to the public emergency number 999 are merely ordinary calls and have nothing to do with any emergency.
He appealed - in a press conference - to the public to dial 901 in the event of inquiry and procedural calls, leaving 999 for emergencies like medical patient life-saving help or put out a fire or to report a serious crime.
Dubai police operations room received 2.3 million calls during 2012, more than half of which related to ordinary inquiries and procedures.
However calls to non-emergency number 901 also rose - to 50,732 in 2012 compared with 40,053 call in 2011.
Dubai police operations room has qualified staff to respond to public inquiries. They speak several languages, including Arabic, English, Chinese, Spanish, Hindi, Persian, Russian and Urdu.
The number 901 calls in Arabic stood at 33,994, and in English at 16,738 calls.
Maj Gen Baremeith gave examples of non-emergency calls made to 999. One call was from a person who reported the flight of his housemaid. He stayed on the line to ask what to do.
"People call up 999 to sometimes complain of headaches and ask for Panadol. Another person from a neighbouring emirate asked for directions to one of the shopping malls. A third person protested that the taxi meter was high and asked for refund of the fare. A fourth example is that of a person who asked for which pharmacies were open."
Col Attia Al Suwaidi, Deputy Director of Operations at Dubai Police, stressed that the operating room staff are required to respond to emergency calls within 10 seconds.
He stressed that general inquiry calls by people to emergency number 999, was critical time and could lead to the death of a patient, or escape of a criminal, or fires.
The press conference was held to announce an awareness campaign '901 for non-emergency cases', which runs from February 20 until February 28.
Lt Faisal Qasim, head of the awareness campaign, appealed to mothers not to let children play near their home phones. He said the operations room was receiving a lot of calls that the children innocently make. <others have to later apologize for the child's play.
No. 901 is provided to the public many for services like passes, how to get certificate of good conduct (criminal record), certificates to Whom It May Concern (traffic or criminal), how to bury a deceased or deport a body, how to participate in the home security programme, how to participate in cardiac patients programme, or to get addresses and figures of police departments etc.
MUST READ:
UAE hospitality sector is hiring
Follow Emirates 24|7 on Google News.