Photograph public offences but do not publish: Dubai Police Chief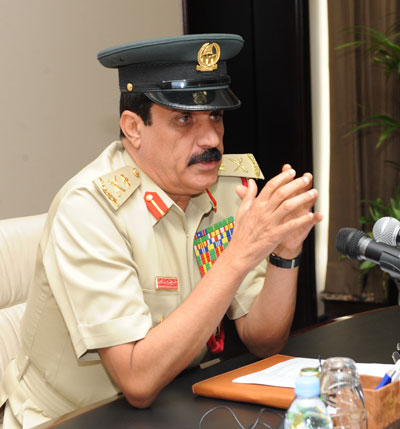 Dubai's police is set to become the first security organ in the region to formally allow the public to photograph road violations and security offences to be used by the police against those involved in such acts, the police chief was quoted on Sunday as saying.

Major General Khamis Matar Al Muzainah said a decision to allow the public to be directly involved in supporting the emirate in its war on crime would be enforced this year as part of new initiatives for 2014 involving the launching of a police TV channel dedicated to educating the public on discipline on roads and other places.

Quoted by the Dubai-based Arabic language daily Al Bayan, Muzainah said police had already permitted the public to be involved in fighting crime through telephone calls, adding that police received more than 70,000 phone calls in 2013.

"Now we want to get the community to be involved in reporting traffic violations and security offences by allowing the people to take photographs and send them to the police. The decision will be enforced this year," he said.

[ Dhaen Shaheen, Director-General of Publishing at DMI and Editor-in-chief of Al Bayan with Major-General Khamis Mattar Al Muzainah, Dubai Police Chief]

"But such photographs must not be published on social networks or any other sites that will lead to defamation of offenders. This new service is only intended to ensure a sort of self-control within the community and increase their sense of responsibility.

"The pictures will then be examined by the police to determine how serious and dangerous the offence is…in some cases, we will need personal information about the senders of those pictures so they could testify in court in case of a major and serious offence."
Follow Emirates 24|7 on Google News.