Pilot thanks Dubai Police for arresting attacker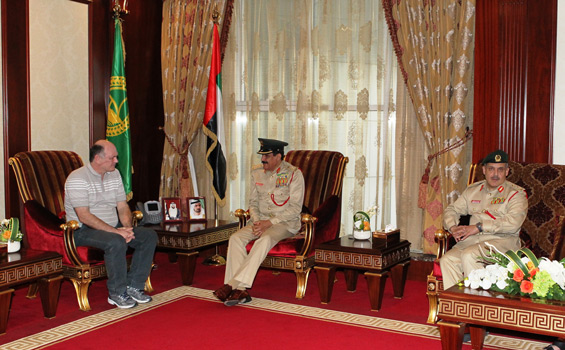 Major General Khamis Mattar Al Mazeina, Commander-in-Chief, Dubai Police, received on Thursday Richard Mark Barber, an Irish pilot, who was stabbed by a thief at his home.

Barber, a pilot with Emirates for the last 16 years, thanked Dubai Police for their efforts in arresting the suspects and following up on his condition.

Maj.-Gen. Mazeina said what Dubai Police did was a part of their social responsibility towards victims apart from their primary duty of investigating crimes and bringing criminals to book.

Maj Gen Khalil Ebrahim Al Mansouri, Assistant Police Chief for Criminal Investigation Affairs, said two men had targeted Barber's home one night at about 3.30am. While one man stood guard outside home, the other entered the home.

Upon hearing a sound from the kitchen on the ground floor, the pilot went down to check and he saw the suspect, who immediately ran out. But Barber gave him a chase and caught him. The suspect then drew out a sharp object and stabbed Barber several times forcing him to let him free.

Meanwhile, his accomplice had already fled.

He later reported the incident to police who began investigations and arrested the duo.
Follow Emirates 24|7 on Google News.