Police urge red light changes near Metro stations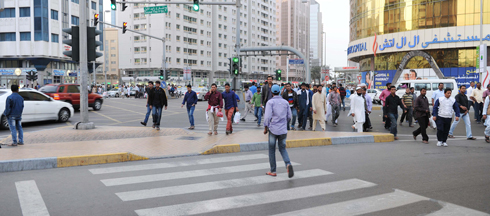 Dubai's police traffic authorities have asked the Roads and Transport Authority (RTA) to change the locations of pedestrian red lights at crossings near Metro stations to prevent accidents, a traffic official was reported on Monday as saying.

Hassan bin Ghalitha, Technology Director, Traffic Police, said police made the request following a string of accidents involving pedestrians in areas around Metro stations.

"We have asked RTA to change the locations of red lights.

"Some of these lights are not clear and create confusion to pedestrians," he told the Arabic language daily 'Al Bayan'.

He said digital traffic lights would not curb accidents or ease traffic congestion on the grounds as they are not linked to ground sensors.

"These lights do not work on Dubai's roads. Most of the traffic lights installed in the emirate are connected to ground sensors that measure vehicle density.

"The new lights are not suitable for Dubai's roads," he said.
Follow Emirates 24|7 on Google News.