Private Indian villa schools shut in Abu Dhabi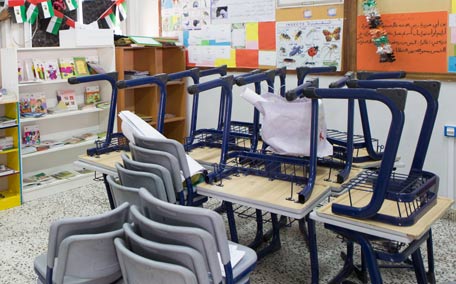 The Abu Dhabi Education Council (Adec) has shut down the last six remaining Indian curriculum villa schools, as part of the council's initiative to encourage private schools to offer a safe and secure environment.
The schools that have been shut down are Al Noor Indian Islamic School, Asian International Kindergarten, Leens Kindergarten and School, Wisdom High school, Our Own English School and Our Own English School – Branch.
The decision to shut down villa schools is in line with the Abu Dhabi government's plan to provide school buildings that meet quality and safety standards.
Adec confirmed that students from Wisdom, Leens, and Al Noor Indian Schools, have been moved to schools across Abu Dhabi such as Shining Star International, Our Own English School and its branch, and Gems United Indian School (GUIS), which offer affordable fees.
Speaking about the decision to cancel the schools, Hamad Al Dhaheri, Executive Director at Adec's Private Schools and Quality Assurance (PSQA) sector, said, "The closure of villa schools is part of an ongoing programme in line with Abu Dhabi Government's plan to shut down all Abu Dhabi villa schools."
Al Dhaheri emphasised that Adec's PSQA has supported parents whose children are enrolled in villa schools, by making sure students are enrolled in similar curricula schools at an affordable fee rate.
"It's an initiative managed by Adec to help encourage private schools to operate in purpose-built buildings that are consistent with quality and safety standards on lands allocated for education purposes."
Adec has been shutting down villa schools since 2010, and has closed 64 villa schools – offering varied curricula's including: British, American, Indian and MoE – across Abu Dhabi.
Eight more villa schools will remain, those include: Al Murroj Scientific School, Elite Private School, Abu Dhabi International School, Modern Private School, ABC School, International Academic Private School, Al Dana Kindergarten and Al Ryan Private School. All eight villa schools are due to close by July 2015.
Follow Emirates 24|7 on Google News.