Queen Rania responds to Charlie Hebdo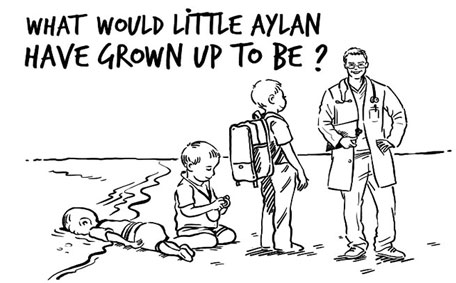 On Friday night (January 15), Her Majesty Queen Rania published a cartoon she had developed on her official Twitter and Facebook accounts.
The cartoon was implemented with the help of Jordanian cartoonist Osama Hajjaj.

The cartoon is in response to French satirical magazine Charlie Hebdo's latest depiction of Aylan Kurdi, a three-year-old Syrian refugee, whose body washed up on Turkish shores last September attempting to reach Greece by boat.

Queen Rania posted a cartoon by Jordanian cartoonist Osama Hajjaj on social media showing Aylan as a doctor. "Alan could've been a doctor, a teacher, a loving parent," she wrote.

According to the BBC, Aylan's relatives in Canada said they were disgusted at Charlie Hebdo's cartoon.

The cartoon followed gangs of migrants carrying out organised sexual assaults in Cologne on New Year's Eve.
Follow Emirates 24|7 on Google News.