Rain likely in UAE in the next 48 hours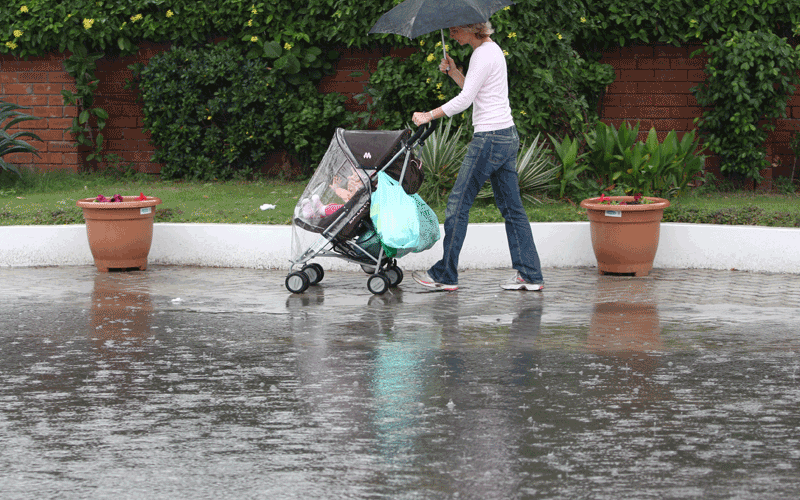 The UAE and neighbouring Gulf states will see rainfall in the next 48 hours with rough sea conditions, according to the National Center for Meteorology and Seismology (NCMS) forecast.
The department also sent a warning to stay away from venturing into the sea for the next 48 hours as waves could reach as high as eight metres.
Saleh Omar, a senior official at NCMS, told Emirates 24|7: "For the next two days, the sky will be partly cloudy all over the UAE, especially in coastal areas and islands. We expect light to moderate rains during this period."
He said it is not advisable to go to the sea as the wave heights can go up from four to eight metres. Fishermen were advised not to go into the sea. The climate will also be windy with North West Wind as fast as 24 knots per kilometer. The NCMS ruled out the possibility of snowfall in any part of UAE.
The climate forecast section at Dubai International Airport too said the climate would be partly cloudy and breezy with temperature ranging between 16 to 25 Celsius.
Abu Dhabi International Airport did not give any airfield warning. Visibility will be 7,000 meters due to partly clouded atmosphere with 10 per cent chances of rain and North West wind at 10 to 15 knots. At night weather will be hazy with visibility declining to 4,000 meters.
Follow Emirates 24|7 on Google News.