Rainwater levels in UAE dams reached 9.4m cubic metres in March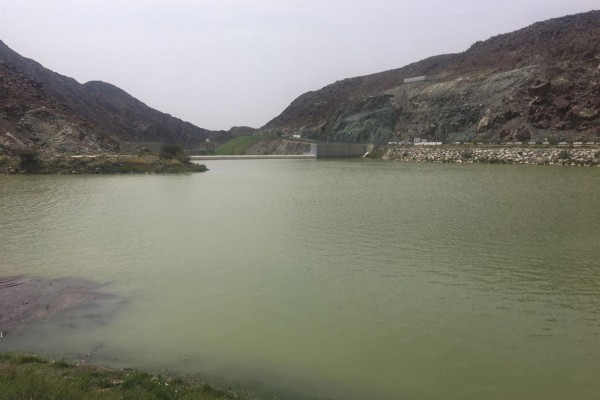 Suhail bin Mohammed Faraj Faris Al Mazrouei, Minister of Energy, has estimated that the amount of water collected in the reservoirs of dams and embankments in the UAE, resulting from the heavy rainfall from 23rd to 27th March, reached about 9.4 million cubic metres.
The Minister stated that the quantities of water were collected from 18 dams in the northern and central regions. He added that the water collected in Wadi Al Beeh dam in Ras al-Khaimah, built in 1982, was considered the largest amount of water from the heavy rains, and accounted for more than eight million cubic metres.
Al Tawyeen Dam in Fujairah collected around 800,000 cubic metres, in addition to the general water collected from central dams in Fujairah, Ras al-Khaimah, Sharjah and Ajman.
He highlighted that the quantities of water collected by the nation's dams during this period was relatively good compared to the same period in the previous year. In 2016, the UAE dams collected around 30 million cubic metres as a result of a unique climate phenomenon witnessed by the country, characterised by high levels of rainfall that have not been experienced in the last three decades.
Al Mazrouei added that the water collected in the reservoirs of dams and barriers, as well as runoff water from valleys, have increased groundwater reserves. This resulted from the direct flow of water from layers of gravel and the drilling of land to raise groundwater levels, as well as the rain that moderates weather and temperatures that significantly contributes to improving the conditions of surface water.
He also praised the ongoing support of President His Highness Sheikh Khalifa bin Zayed Al Nahyan's initiatives and commissions to promote infrastructure development and new dam projects.
According to the minister, the total number of dams and embankments in the country has reached 145, with an estimated design capacity of 131 million cubic metres. He added the Ministry of Energy manages 101 dams and embankments that contribute to the enhancement, improvement and development of water resources, and the prevention of flood hazards.
Follow Emirates 24|7 on Google News.