Ramadan commuting: Higher Metro frequency; Paid parking timings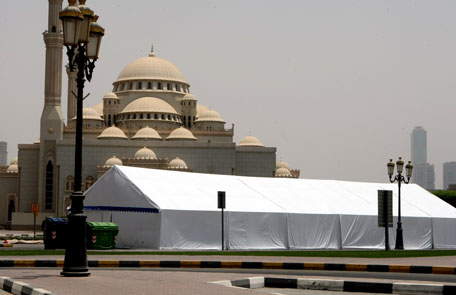 Metro timings during Ramadan will be unchanged, the Roads and Transport Authority (RTA) announced.
Evening peak hours have been changed and between 8pm and 11pm train frequency will be higher.
During the evening peak hours there will be a train every 4 minutes on the Red Line and every six minutes on the Green Line.
Timings of parking, customer service centres, public buses as well as marine transport services, driving institutes and vehicle testing and registration centres have also been changed.
RTA's Customers Service Centres from Sunday to Thursday, at Umm Al Ramoul, Al Barsha, Deira and Karama will work from 9am to 2pm.
Al Twar and Al Manara centres will work from 9am to 6pm, and Al Aweer centre will work from 9am to 2pm and from 8.30pm to 11.30pm.
Paid parking
Paid parking hours throughout Dubai, except Dubai Media City (DMC) and Dubai Internet City (DIC), will be from 8am to 1pm and 7pm to 12 midnight.
The same hours will be applicable for the Deira Fish Market but it will be applicable throughout the week including off days. However, the parking timing at DMC and DIC is from 8am to 5pm.
Public buses will run throughout the week, with public transport stations, including the main stations such as Gold Souk, Al Ghubaiba 1 & 2, and subsidiary stations, such as Al Ghuusais, Satwa and Al Quoz, working from 6am to 12 midnight.
The Jebel Ali Station will open from 10am to 10pm while stations offering feeder bus service to the Metro stations such as Al Rashidiya, Mall of the Emirates, Ibn Battuta and Burj Khalifa will open from 7am up to 1am, while Abu Hail and Etisalat stations will be operational from 10am to 10pm.
Bus timings
Inter-city bus stations, including main stations such as Al Ghubaiba, will work throughout the week, whereas the external stations (Meydan, Sabkha, and Ittihad) will be operational from 6am up to 10pm, City Centre and Karama Stations will open from 6am to 10pm whereas Sharjah buses from Bur Dubai will operate 24 hours, while Sharjah buses from Deira as well as all Abu Dhabi buses will operate between 6am and midnight.
Buses to Hatta will operate from 5.30am to 9.30pm, while Fujairah and Ajman buses will run between 6am and 10pm.
Water taxis
Changes have also been made to marine transport timing: water bus services which start at 8am are extended till 12 midnight. Water taxi services, which will start at 10am, have also been extended till midnight.
Ferry Dubai services will be available from 11am to 10pm on all week days.

The vehicle testing and registration centres will also see a change in working hours. All the centres will remain open from 8am to 3pm and 9pm to 12 midnight throughout the week.

The working hours of employees at the various ministries and other federal institutions will be from 9am till 2pm, said a circular issued by Minister of Education Humaid Mohamed Obaid Al Qattami in his capacity as Chairman of the Federal Authority for Government Human Resources.

The circular is issued as per the Cabinet decision No.13/Year 2012 in implementation of the federal Law 11/2008.
Ramadan working hours for Ministry of Labor
The Ministry of Labour today announced the working hours for customer services during the month of Ramadan starting from 9 am to 5:30 pm.
Saqr Ghobash Saeed Ghobash, Minister of Labour issued a circular said that official working hours for the ministry's employees providing customer services will be divided in to two shifts. The morning shift will start work from 9 am to 2 pm, while the timing of the second shift will be from 12:30 to 5:30 pm.
Ramadan timings at Naturalisation and Residency departments
The Ministry of Interior has announced the working hours during Ramadan at the directorates of residency and expatriate affairs across the country.
All service ports at these directorates will work from 9am until 6pm continuously to ease up rush and customer congestion during the Holy month.
Major General Nasser Al Awadi Al Menhali Undersecretary of the Ministry of the Interior and Assistant Undersecretary for Naturalisation, Residency and Ports Affairs, said that work groups have been set up to oversee fast transactions at all service counters without delay.
This is to ensure the best services for all customers as part of maintaining total quality; he added.
Dubai Customs announces working hours
Dubai Customs announced the official working hours at customs centers during the holy month of Ramadan to ensure clearance of goods whether for individuals or companies at convenient timings.
The customs centers at Dubai Cargo Village, Al Maktoum International Airport - Cargo Terminal, Dubai Flower Centre, Jebel Ali, Coastal Berth, Al Khor Marine Operations and Hatta Customer Service Centre will be open 24/7 throughout the holy month of Ramadan.
The Jebel Ali Customer Service Centre will work from 9:00 am - 2:00 pm. The Communication and eServices Department will continue to receive customer inquiries regarding customs transactions on the toll free (80080080) from 7:30 am - 5:00 pm. The Postal Customs Center will operate from 9:00 am - 5:00 pm, while the Dubai Metals '&' Commodities Center will operate from 8:00 am to 6:00 pm.
Working hours at Al Khor Operations Centre and Al Hamriyah Center will be from 8:00 am till 5:00 pm. The working hours of service centres at Ducamz, Silicon Oasis, Dubai Textile City and Dry Port and Claims '&' Collection at Dubai Intl Airport Free Zone and Cargo Village, will be from 9:00 am to 2:00 pm.
The working hours at Port Rashid centers and Customs Declaration Clearance at the Customs Declaration Management Department will be from 8:00 am till 2:00 pm, while the Customs Declaration Management Department will operate round-the-clock on clearing customs declarations, whereas declarations service (cancelation or amendment) will be open from 9:00 am till 5:00 pm.
Dubai Customs affirms its commitment to provide continuous goods clearance services during the days of the holy month of Ramadan in keeping with the Department's vision and strategic objectives.
New Ramadan timings for Dubai Chamber customers
To serve the business community better throughout the Holy Month of Ramadan, the Dubai Chamber of Commerce and Industry has introduced new timings to its head office, branch and representative offices.
The modified Ramadan working hours are from 8am to 2pm Sunday to Thursday and become effective from the first day of Ramadan. The new timings will continue until the end of the Holy Month and will help customers and staff members avoid the peak hour traffic rush.
The Ramadan schedule is applicable to the Membership and Documentation Services Department at the Chamber headquarters as well as its branch office in Jebel Ali, and representative offices in Dubai Airport Free Zone (DAFZ) and Al Aweer.
The Membership and Documentation Services Department at the main office and the Jebel Ali Branch, which deal with the issuance of Certificates of Origin, document attestation and registration and renewal of membership, are also available from 8am to 1pm on Saturdays to facilitate the business community complete their important business documentation over the weekend.
Meanwhile, the representative offices at the Department of Economic Development (DED) and Al Tawar Center will be operating from 8am to 1pm Sunday to Thursday. JAFZA 14 office will be open from 9am to 2.30pm from Sunday to Thursday.
MUST READ:
Ramadan moon sighting committee meets today




Smart and sensible way to conduct business during Ramadan
Ramadan moon sighting committee meets today


80,000 checks to curb violation of midday break rule
Follow Emirates 24|7 on Google News.