Real reasons top talent in UAE quit their jobs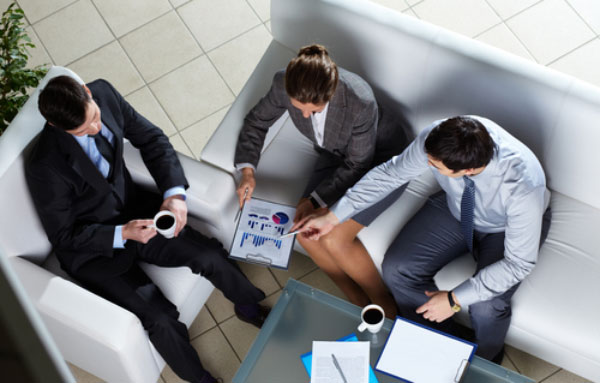 What would push a senior level executive to leave his employer in the UAE?
What if she/he is the chosen one, someone who has been approached by the organization and then paid a handsome package to join the ranks?
But, then packs it up and calls it quits. Is it just monetary consideration or the ambition to grow faster?
Emirates 24|7 spoke to experts to list the main reasons for top management departing from companies.
According to experts, who specialize in C-level executive hiring, money is rarely the reason behind the exit of top staff.
Shane Phillips, Mena Regional Practice Leader, Financial & Professional Services at Stanton distills his top reasons that may lead to an exit.
"The number one reason an executive leaves a job is autonomy. Not having the freedom to execute their vision and strategy as the market demands.
"Most frustrated are GMs, MDs, or CEOs who report to a foreign board who do not understand the Middle East," he told Emirates 24|7.
"Number two reason is not being empowered to do the things which need to be done.
"The financial crisis has created a very competitive environment and leaders need the support from their organisations to make big changes and to make them quickly.
"Organisations that do not empower people on the front lines to make decisions will lose their top performers.
"Top performers want to drive results and if they feel the current platform they are on is a stone wall to achieving those results they will leave.
"Number three reason is lack of growth.
"If an employee feels they cannot grow, or if they feel their career is stagnating they will start to look for a move.
"The top performer will not wait it out, they have a sense of urgency and constantly feel like time is slipping through their fingers.
"Thus, if they assess that they will have to wait five years for their manager to retire before their next promotion they will simply leave.
"Number four reason is lack of internal equity. When employees find out that the person beside them doing the same job is making 40 per cent more than they are, they feel undervalued and unappreciated.
"Many banks have this issue with international managers from the UK or US getting big salaries with all the perks while locals and other expats cannot even get education support for their kids, obviously they will eventually move to a brand that treats them as an equals, that makes them feel appreciated, and that exercises equality in the work place.
"Number five reason is being underpaid or not paying bonuses. In the economic downturn many high performing divisions were penalised because the bank as a whole did not do well.
"Or divisions in fringe geographies were undervalued in the bonus payout as head office and key geographies took the lion's share of the profits.
"Unfair bonus distribution or purposely paying employees below their market value will definitely result in an increased attrition rate," explains Phillips.
Some experts believe that money can be a big factor behind the departure of a top employee but that does not undermine the other factors.
"According to a recent survey of Dubai HR directors, the top reasons for leaving a company for a new opportunity include: higher remuneration (39 per cent), better work-life balance (28 per cent) and further career advancement (11 per cent).
"This is followed by better corporate culture (7 per cent), better location (5 per cent) and internal politics/negative work environment (4 per cent).
"It is interesting that, while higher remuneration prospects are the most popular response, work-life balance and career advancement also figures prominently on the list.
"This is evidence that employees are weighing multiple factors when determining their career prospects," James Sayer, Associate Director at Robert Half UAE told this website.
Konstantina Sakellariou, Partner, Marketing & Operations Director at Stanton Chase, sees "lack of career advancement opportunities, responsibility without authority, dissatisfaction with senior management, different company values and inadequate compensation and benefits," as key factors resulting in handing over the resignation letter.
Suhail Masri, VP of Sales at Bayt.com, believes that workplace loyalty is fairly high in the Middle East. "[Our], poll on employee motivation at the ME workplace showed that the vast majority of professionals (87.7 per cent) across the Middle East are loyal to their current employers.
"In terms of loyalty motivation, salary ranked first with 27.9 per cent, followed by available growth opportunities (18.7 per cent), relationships with the boss/management/colleagues (16.5 per cent), the nature of the job (14.2 per cent), training and development schemes (7.2 per cent), the company's position in the market (6.9 per cent), and 5.9 per cent said corporate culture.
"However, according to [our] top industries survey 2011, 42 per cent of UAE professionals are considering a change in industry, with 19 per cent having already changed their industry in the past 24 months.
"Most professionals will be targeting the oil, gas and petrochemicals industry (18 per cent), followed by airlines (9 per cent) and banking and finance (8 per cent). UAE professionals who have already changed their industry did so for better salaries, better career growth, better benefits and bonuses, better job security, better recognition and better work culture," he said.
Image via Shutterstock
Follow Emirates 24|7 on Google News.