Reckless driver detained in Dubai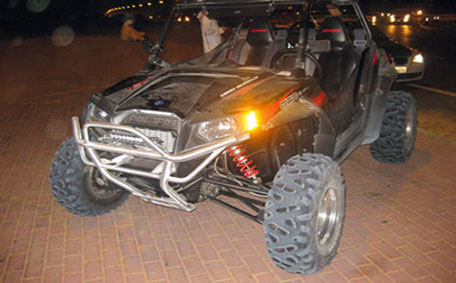 Dubai Police detained a man for four days for questioning on charges of driving recklessly on a busy road and defying traffic police patrols.
A police patrol chased the motorist after noticing he was driving in a rash war between cars on the road, posing a threat to all road users.
When he was asked to stop, the driver refused and fled, prompting the patrol to call for police back up to stop the fleeing motorist.
"He was caught after three police patrols interfered in the chase. He was detained for four days for interrogation," chief prosecutor Salah Al Falasi said.
He told 'Emarat Al Youm' daily that the driver would be charged because such behavior could cause serious accidents which result in the death of innocent people.
Follow Emirates 24|7 on Google News.