Resolving refugee crisis leads to world stability and peace, says Jawaher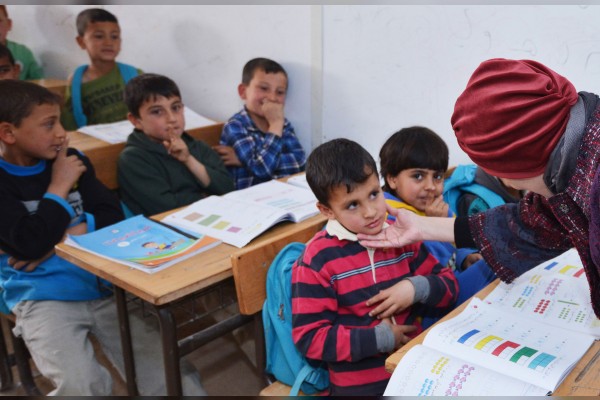 H.H. Sheikha Jawaher bint Mohammed Al Qasimi, Chairperson of The Big Heart Foundation, TBHF, Eminent Advocate for Refugee Children at the United Nations High Commissioner for Refugees, UNHCR and wife of His Highness the Ruler of Sharjah, has called on world governments and international organisations to put the worldwide refugee crisis at the top of their agendas.
Sheikha Jawaher's call coincides with the World Refugee Day and The Big Heart Foundation's anniversary on 20th June, and reflects the refugee issue as a global humanitarian challenge that must be collectively solved due to its significant impact on global stability and peace and the future of entire generations of children and young people in countries affected by conflicts and unrest.
"Ensuring a better future for refugees and protecting their human dignity is a process that begins with addressing the root causes of forced displacement and the circumstances which led to it," she said.
"We are dealing with a humanitarian crisis that requires constant effort and consistent commitment to provide an environment for refugees which enables them to carry on with their daily lives. We must provide them with the hope that they will soon return to their home countries where they can effectively participate in sustainable development once these conflicts come to an end," Sheikha Jawaher continued.
According to the UNHCR, 65.6 million people worldwide were forced to leave their homes. Among them nearly 21.3 million are refugees, more than half of whom are under 18 years old. Every day, 34,000 people are forcibly displaced as a result of conflict or persecution, most of them do not have access to basic rights of healthcare and education, and many of them starve.
Many international charity and humanitarian organisations continue to offer urgent relief assistance to refugees at a time when the displacement crisis has hit rock bottom, and notable efforts have been made by TBHF, a Sharjah-based global humanitarian organisation dedicated to helping people in need worldwide.
Last year saw remarkable achievements made by TBHF, which manifested in an array of humanitarian projects it led in several parts of the world and generous donations it extended to key sectors such as service, health and education. The foundation began 2017 with two humanitarian initiatives, namely, the Sharjah International Award for Refugee Advocacy and Support in collaboration with UNHCR – to recognise distinguished humanitarian contributions by organisations and individuals; and the Girl Child Fund – an initiative to advocate for the rights of girls worldwide. The year ended on a high note with the selection of Sheikh Sultan bin Ahmed Al Qasimi, Chairman of Sharjah Media Council, SMC, as TBHF Humanitarian Envoy.
The foundation's humanitarian projects in 2017 included providing healthcare, hygiene, lifesaving aid and unconditional cash grants to refugees in Syria, Jordan, Lebanon, Palestine, Egypt and Bangladesh.
Follow Emirates 24|7 on Google News.