Retailers gung-ho about shopping festival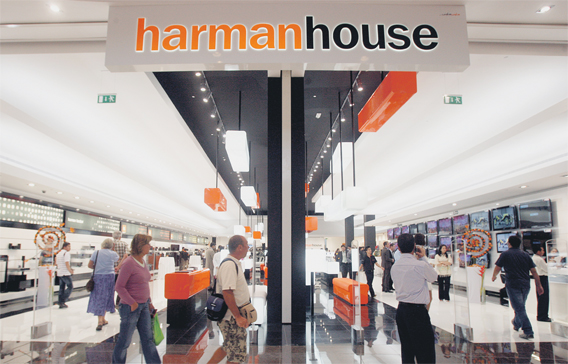 It's the moment to talk shop for retailers and marketers in Dubai. As the 16th edition of Dubai Shopping Festival (DSF) kicks off on Thursday,
retailers are all set for a month-long busy shopping season, with heightened expectations in terms of number of shoppers and brisk sales compared to last year's DSF.
And the emergence of Dubai as a major value shopping destination, coupled with increased tourist inflow into the city are cited by retailers as
the two major factors that would see footfalls continue to rise in shopping malls this year.
"We certainly expect both sales and shoppers to increase this year. One of the key reasons for this is the fact that 2010 was the year Dubai emerged as a value- shopping destination. This shift of position has attracted several value-seeking tourists from fast developing economies who are enjoying low-cost airlines fares and budget hotel deals. As the overall economy improves in Dubai, the resident population is also expected to spend more," Neelesh Bhatnagar, Director, Oasis Centre, told Emirates24|7.
He said DSF 2010 was a landmark event in Dubai's recent retail history as it turned-around the shopper sentiment from a cautious one to a positive one, post-recession.
"The mall witnessed record sales and footfalls and we hope the government's continued efforts to promote Dubai as the world's most preferred shopping destination brings the same, if not better results for UAE," he added.
Retailers also believe an extensive line up of promotions and brands catering to different customers and taste would be hard to ignore by shoppers this year.
"We have grown by over 30 per cent in 2010 over 2009. We see 2011 with the same optimism and the DSF is a key part of this growth. DSF traditionally contributes at least 50 per cent more than the average monthly sale, and we feel this year will be no different. We have an exciting line-up of brands and offers for the customers and we are confident of capturing a large part of the sales in the consumer electronics category in the DSF," Niranjan Gidwani, Deputy CEO, Eros Group, said.
"DSF has always been one of Dubai's most well promoted events and this year is no different. We have already seen an increase in tourist inflow, which would mean more shopping. We are quite confident that DSF 2011 will show more growth than 2010," he added.
Complementing the fervor of retailers and marketers is the optimism by Dubai Events and Promotions Establishment (formerly DSF Office), the organiser of DSF.
"According to statistics by the Department of Tourism and Commerce Marketing, the number of visitors from the GCC, Egypt, and India staying in Dubai hotels recorded a substantial increase in the first half of 2010 while compared to the same period in 2009. We are optimistic about visitor arrivals from these markets and are anticipating an increase during DSF 2011," Ibrahim Saleh, Festivals Coordinator General and Deputy CEO of Dubai Events and Promotions Establishment said.
He said innovation is a key feature of DSF every year and we strive to introduce new elements into our core characteristics of shopping, winning, and entertainment.
"This year, DSF has lined-up numerous entertainment events for visitors and residents including concerts, shows, and cultural festivities. The three raffles are a major highlight this year. The Lexus Mega Raffle is giving away a luxury SUV and Dh100,000 cash daily with a grand prize of a Lexus LS600hL. The Nissan Grand Raffle is giving away one Nissan SUV daily in addition to the grand prize of ten Nissan models to ten lucky winners," Saleh added.
A comeback in the raffles this year is the gold and diamond raffle organised by the Dubai Gold and Jewellery Group. A massive 21 kilos of gold are being given away this DSF. Shoppers also stand to win cash prizes of Dh3 million when buying diamond jewellery. In addition to the entertainment and winning, around 6000 retail outlets and around 50 shopping malls across Dubai are offering spectacular discounts on a diverse range of consumer goods and international brands, he said.


Follow Emirates 24|7 on Google News.