Revealed: Dubai's top 7 smart city drivers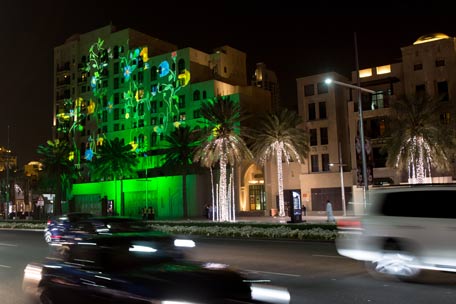 From municipal services to traffic management to policing and even shopping, the next few years will be of crucial transition to implementation of smart technology as Dubai moves towards its 2020 Smart City target.

According to a new report by Cisco the Internet of Everything (IoE) era, will result in close to 50 billion things connected worldwide by 2020.

Investments worth close to a trillion dirhams is expected to be spent as nation states vie for the top spot.

Smart city boom: Dh101bn of opportunities every year

By leveraging the IOE`s projected 50 billion networked connections by 2020, Dubai can achieve a potential value of Dh17.9 billion ($4.87bn) by 2019.

Chris White, Senior Vice-President, IoE/IoT Global Sales, Cisco points out that the change is already being experienced.

"As we move from the Internet of Things (IoT) to the Internet of Everything (IoE) era, we are already witnessing an incredible global rise in Smart Cities – with cities of all sizes leveraging the power of fiber optic and Wi-Fi networks to enhance daily life for residents and businesses, and promote sustainability," he said.

According to him, the opportunity to improve services for tie citizens, manage energy more efficiently, and address everyday problems such as traffic and parking is enormous.

All major government departments have already tied up with various technology partners and are in the process of adopting their systems towards the latest technology. UAE's telecom provider Du for instance recently announced that it has forged a strategic partnership with Massachusetts Institute of Technology's Senseable City Lab, which has been involved in the setting up of driverless cars initiative in Singapore.

As Aisha Butti Bin Bishr, Assistant Director-General of the Executive Office points out the private sector, too, is taking an active role towards making Dubai a Smart City. "The Smart Dubai Executive Office is very encouraged by how private sector organizations have come forward to support and drive the Smart Dubai initiative. We are witnessing an unprecedented number of new projects all aimed at playing a vital role in delivering a smarter, connected Dubai. Our goal is to improve quality of life, through technology. We want our services to reach every child, mother, youth, businessman and tourist, to make a better quality of life for all. This is an exciting time for Dubai, the UAE and the entire Middle East as we adopt sustainable technology solutions in all sectors to achieve this goal."

Cisco has now come up with a new report that has identified seven key verticals that will drive the Dubai Smart City initiative.

The report "Dubai and the Internet of Everything: Opportunity at the Crossroads" identifies municipality, ground-transport automation, police, national security and defense, utilities smart grid, travel and tourism, and retail as the seven verticals that will gain and contribute most to Dubai's Smart City transformation and hosting World Expo 2020.

Key Opportunities for Internet of Everything in Dubai Smart City:

Municipality - Promoting citizen involvement and improving municipal services. Governing in the 21st century presents new challenges for public officials. Technology is changing the ways we interact as global citizens and how we govern. With billions of people now online, citizens expect to connect with governments and public sector agencies in a secure, smooth, and reliable environment. Public service employees also need to collaborate across multiple agencies and geographies in real time.

Ground-transport automation - Developing infrastructure and best practices to further automate ground transportation: IoE can enhance Dubai's Road and Transport Authority's ability to mitigate interruptions in services, and aim for very high levels of satisfaction from residents and visitors to Dubai.

Policing - Increasing communications and connectivity technologies: Connected safety and security can extend police presence into more areas of the city and enables new services such as remote video-based language interpretation to meet the near-term World Expo 2020 and beyond.

National Security and Defense - Implementing a common, unified, connected communications platform that enables various safety and emergency services to share information, coordinate, and collaborate.

Utility Smart Grid - Deploying IoE to increase output, reduce energy consumption, and improve carbon footprint: Dubai Electricity and Water Authority (DEWA) is planning a smart-grid deployment to automate grid-control decisions, and to deliver new services to consumers, allowing them automate and control their power consumption.

Travel and Tourism - A unified platform for hosting and engaging with visitors would provide uninterrupted coverage along with location intelligence to ensure that their brief experience in Dubai flawless, especially as the city is expected to welcome over 25 million visitors for World Expo 2020.

Retail - Closely related to travel and tourism, a vision for promoting Dubai as a retail destination as part of a Dubai experience.
Follow Emirates 24|7 on Google News.