Road expansion completed on key Abu Dhabi highway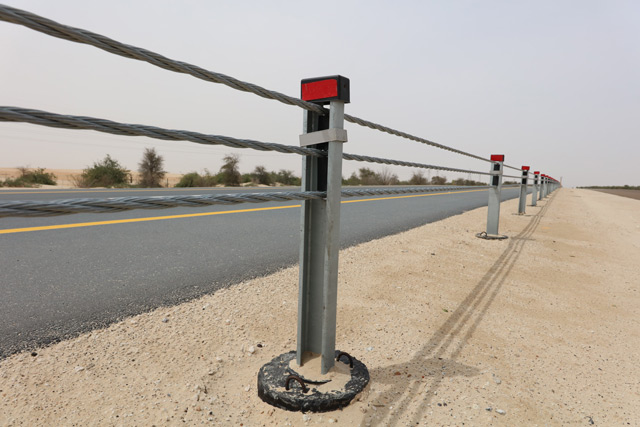 Abu Dhabi General Services Company, Musanada, has completed the Bida'a Al Mutawa - Ghayathi Road Expansion Project in the Al Dhafra Region. The project is currently being handed over to the Department of Municipal Affairs and Transport.
The project reflects the company's keenness to complete road transport projects in the Emirate of Abu Dhabi, as well as other strategic projects towards reinforcing the quality of infrastructure in support of Abu Dhabi's economy and the development process in the country.
Saleh Al Shaiba Al Mazrouei Acting Road and Infrastructure Executive Director at Musanada, said that the project, work on which started in January 2015, was implemented as part of the Abu Dhabi Plan. Among its main goals is the provision of an effective transport system that serves the emirate's community and its economy, and one that can achieve integration between the road transport network and services. Ultimately, this step will help fulfill the emirate's vision by establishing a sustainable infrastructure in line with the best international standards.
Faisal Ahmed Al Suwaidi, Director-General of Highways at the Department of Municipal Affairs and Transport, said that the project will greatly contribute to improving traffic safety and security and reduce accidents substantially by reinforcing and facilitating the flow of traffic between Bida'a Al Mutawa and Ghayathi.
The increase in the road's capacity will ensure smooth traffic and will help avoid congestion in the future. The expansion of the road is a key addition to the network of highways in the Al Dhafra Region, being an important traffic hub in this area. The road was designed and implemented according to the highest international standards and specifications in traffic design and engineering, safety and environment.
Follow Emirates 24|7 on Google News.