Road linking JLT, Discovery Gardens opens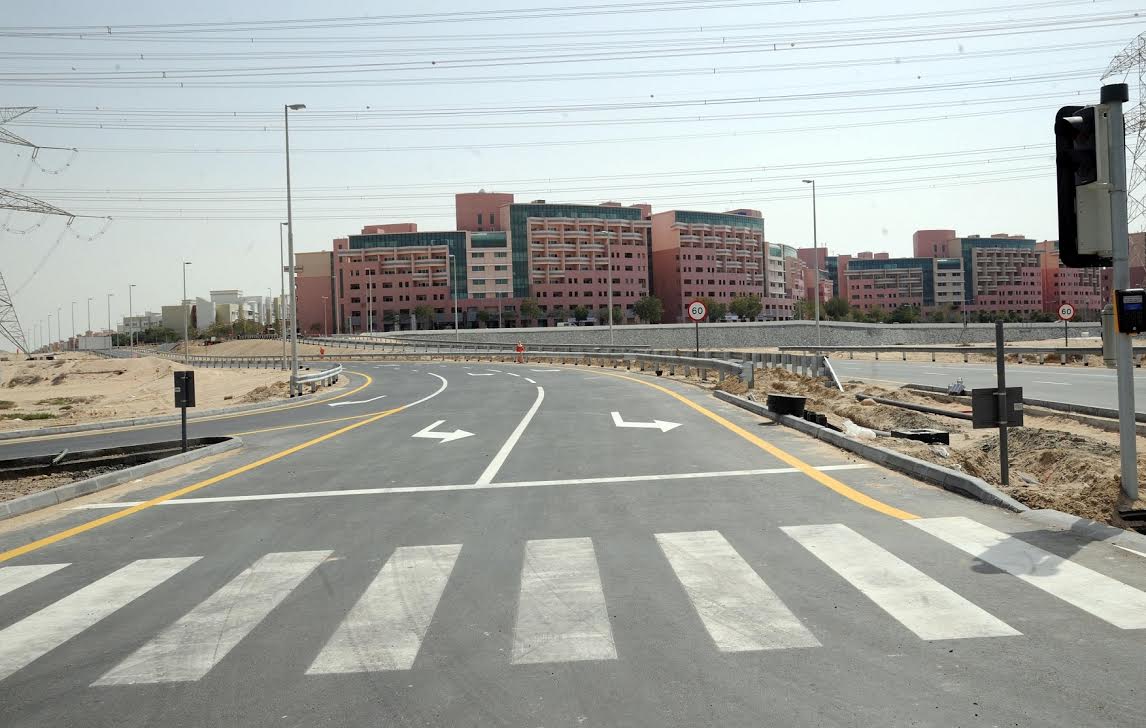 The Roads and Transport Authority (RTA) on Friday opened a new sector of first Al Khail Road linking JLT with Discovery Gardens as part of the final Phase II of the Parallel Roads Improvement project.
The new sector complements the first sector opened last October; marking the opening of Qarn Al Sabkha Road linking Sheikh Zayed Road at the JLT junction (5.5 Interchange) with the Sheikh Mohammed bin Zayed Road nearby Al Houdh R/A.
Maitha bin Udai, CEO of RTA Traffic and Roads Agency, said: "The opening of this vital road sector will ease the mainstream traffic flow to Discovery Gardens heading towards Sheikh Zayed Road and Sheikh Mohammed bin Zayed Road. It will also offer a new ingress and egress to Discovery Gardens besides the sole existing entrance/exit linking the district with the Sheikh Zayed Road.
[Supplied]
"The RTA has also erected a new light signal, which would be controlled on the basis of vehicle density in the area, meanwhile the existing light signal will be synchronized with the traffic flow on the bridges constructed at the JLT over the new underpass (Qarn Al Sabkha Road) linking Sheikh Zayed Road and Mohammed bin Zayed Road," she noted.
[Supplied]
"An internal road at the Discovery Gardens would be constructed to meet the needs of residents and visitors of the area, and enhance the existing roads network. A new signalized junction will be installed to streamline the traffic flow and a new R/A would also be opened in the neighbourhood," added Maitha.
The above project is part of parallel roads improvement phases in Dubai, and RTA's master plan for upgrading roads, bridges, crossings and tunnels with the aim of easing the traffic flow in various parts of the emirate.



Follow Emirates 24|7 on Google News.