Road rage: 13,244 cases reported last year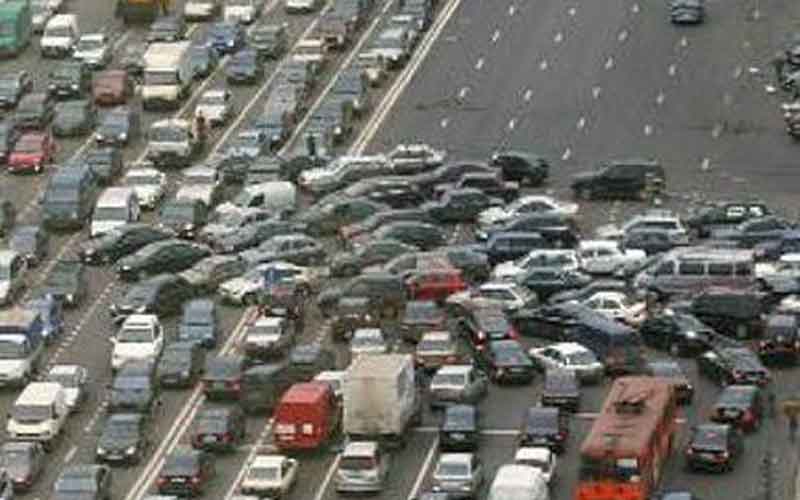 Do you get angry and snap, or do you report aggressive driving to the police? Have you ever made a rude gesture or verbal insult at another driver on the road? Have you ever deliberately driven in an unsafe or threatening way, or threatened to do so because that other driver infuriated you with his driving manners? Or, do you report a bad driver to the police?
During 2011, the department of Dubai Traffic Police receiving complaints from drivers about other drivers, called 'We are all police', received 13,244 reports referring to cases of aggressive driving or road rage.
"All drivers can report any traffic violation on the roads of the Emirates," says Omran Abdullah, media officer of Dubai Traffic Police.
According to him, reporting traffic violations creates awareness among drivers, as they will contribute to a constant surveillance of the road.
"The roads of the Emirates will be under close watch of the traffic police as well as the road user, with the road user fulfilling a complementary role to that of the traffic police," he says.
As statistics show, the most common case of aggressive driving reported was 'the sudden change of lanes', which was reported 6,690 times. 'Driving in a way that poses a threat to the public' was reported 2430 times, 'reckless driving' 1741 times and 'overtaking on the hard shoulder' 1364 times.
"When a driver is bothered by the aggressive driving style of another driver, he should try not to act primarily. He should try to take note of the description of the car, place and time of the incident, and then call the toll-free number 800 4353 to report the case," Omran explains.
However, many people tend to think that it is an effort too much or inefficient. "As I am on the road all the time, I learned to get used to bad drivers. It does not make me angry anymore, and I just drive along," says Shezad, a 39-year-old companyl driver from Pakistan. The 32-year-old Mujib from India adds to that to have 'no time' to report every bad driver on the road and therefore tries to ignore them.
Omran believes that there are enough incentives for people to report bad driving. "We announced the campaign 'We are all police' and the toll-free number in the media and through posters, and I think most people know they have the possibility of reporting bad driving. They can contribute to the safety on the road and to a decline in traffic incidents.
"Aggressive driving and road rage has a negative effect on the roads of the Emirates as it instigates confusion and concern among drivers," he adds.
"Aggressive driving is also considered the main cause of deathly incidents on the road, especially when drivers exceed the speed limit with more than 60 km/h, a violation that was only reported once last year.
Amanda, a 43-year-old Brit, says to have reported a case of bad driving once. "It did feel as the right thing to do. I can get really frustrated on the road, because I am not used to the driving style of some people here. But I do not want my child to hear me say unfriendly things to another person, so I reported the case."
An Irish woman who wished not to be named said to swear in the car, but mostly to herself. "I keep those bad words for myself, throw them out and then I feel better. I have never reported a case of bad driving."
Emirham (23) from Turkey did express himself more clearly once. "I got very irritated by the driving manners of a fellow road user and showed him the finger," he tells. "But I did not get in trouble for it, although I saw someone else getting fined for it once."
Although people can be fined for making unfriendly gestures or verbal insults in public, these violations do not go to the traffic police. "When people report such cases, they are transmitted to the concerned department of the general police," explains Omran.

Follow Emirates 24|7 on Google News.