RTA and Uber announce uberX in Dubai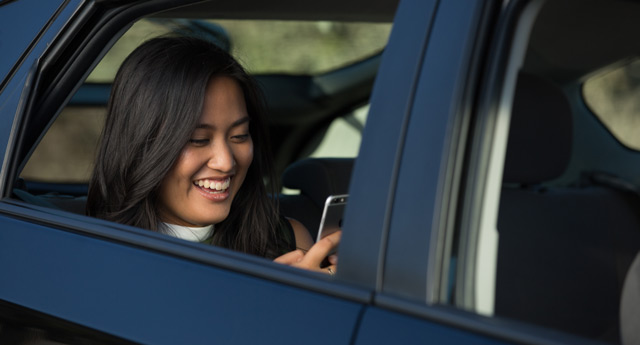 The Roads and Transport Authority (RTA) and Uber announced on Monday the trial of an economy offering uberX that will provide riders in Dubai with access to safe and affordable rides.
The announcement comes following a partnership agreement between Uber and the RTA in January to study new mobility options to support Dubai Plan 2021.
Based on a joint study between the two sides, the pilot uberX will be rolled out gradually over a trial period of 3 months starting from April 17.
It starts with a limited number of vehicles, and expanding to a wider pool of riders and driver-partners. uberX will be priced lower than the current UberSELECT, whilst still offering the same expected levels of safety, reliability, and convenience.
This economic product helps lay the foundations to explore the development of advanced products like UberPOOL and UberElevate, paving the way for a fully integrated, multi-modal transport network that smart cities of the future are building.
After finishing the trial period, the two sides will study its results and decide to either carry on, develop or discontinue.
Abdulla Yousef Al Ali, CEO of RTA's Public Transport Agency commented on uberX: "The announcement of this pilot service is a very encouraging news for Dubai. Smart mobility is a key pillar of every smart city and the provision of economy solutions is an integral element of the smart mobility. The pilot will offer an affordable option for residents to move around Dubai, and encourage a larger pool of people to reconsider car ownership, and instead opt for more convenient and efficient transport solutions, which we believe would translate to a happier city. RTA, would continue to work towards the development of integrated and sustainable transportation infrastructure as part of Dubai's comprehensive growth plans."
"Through this initiative, we aim to expand and enhance the integration with public transport modes including metro, tram, public buses and marine transport means in Dubai based on the First and Last miles," said Al Ali.
For his part, Chris Free, General Manager, Uber UAE said: "We are very excited about this partnership with the RTA and to bring uberX to Dubai, a city leading the way in smart technologies. This launch promotes our belief that increased access to economic and reliable modes of transport will provide a viable alternative to individual car ownership, helping to tackle congestion and pollution, whilst complementing the existing public transit infrastructure in Dubai."
"Uber is an integral part of Dubai's infrastructure, and we are committed to offering a service accessible to all. Our vision is to have more people in fewer cars, promote the use of public transport by providing an economically priced product for people to get to/from metro, tram stations, bus stops and marine transport stations, and to ultimately allow riders to move around their cities easier," added Free.
Uber makes it easy for riders to obtain a fare estimate upfront and provides an electronic statement at the end of every trip. Dynamic pricing will be operational during the course of the pilot to help provide a reliable service with low wait times throughout the day.
The announcement of this pilot follows the successful rollout of uberX in cities across the Middle East, including Riyadh, Cairo, and Beirut, where it has complemented other Uber products, and provided people with a convenient and easy way to travel safely and affordably.
Pricing Details
The pricing of the newly introduced uberX will be as follows:
- Dh5 – base fare
- Dh1.37 per km
- Dh0.4 per minute
Follow Emirates 24|7 on Google News.