RTA confirms success of smart LED lighting technology experiment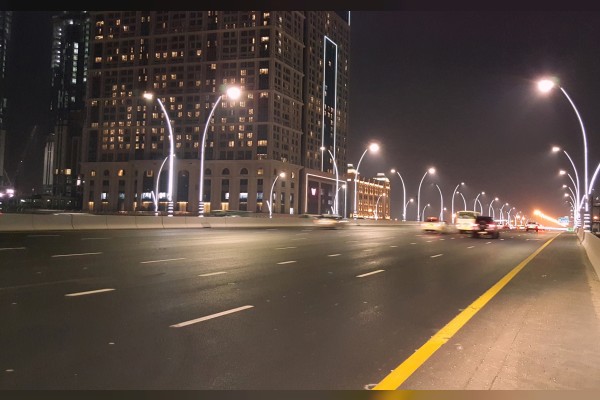 The Roads and Transport Authority (RTA) is planning to expand the Smart LED Lighting Technology Project after proving successful on the bridges of the Dubai Water Canal, Sheikh Zayed Road as well as Al Barsha South 1 & 2 residential area.
Measurement of the implementation impact reveals that the technology has made up to 50% saving in power consumption.
Engineer Maitha bin Adai, CEO of RTA's Traffic and Roads Agency, said, "We took the initiative to expand the use of this technology as it enables central control of remote lighting units in real-time through a smart app tailor-made for the Control Room. This app is fed by a database of feedbacks received from lighting units, which assists in monitoring the operational condition of lighting as well as the sharing of information & operational commands with these units. Another feature of the system is the automatic reporting of crashes, which cuts the response time to emergency maintenance, and enhances the operational efficiency. Smart, high-definition cameras have been installed to provide statistical data for monitoring the density of pedestrian movement in the locality."
"The smart lighting technology enables the RTA to control the lighting levels through preset fade-out programmes at certain times that generates additional savings due to the reduced rates of power consumption and maintenance costs. LED lighting is one of the best environment-friendly technologies in curbing carbon emission. It produces high-level and symmetric lighting throughout the road."
"RTA is planning to study & develop technical specifications of the smart lighting systems to bring it at par with the world's top practices. The study covers all aspects of the system starting from on-site equipment & devices and up to the control room. It involves suggesting & designing other feasible smart technologies, which can be integrated into the system. The study will also cover latest technologies of clean & renewable energy that can be added to the smart lighting system in support of the Green Economy strategy," she said.
"Through a specialist consultant guided by a clear methodology, RTA is currently developing a master plan for smart lighting in Dubai aligned with the best global practices & specifications. The plan should enable the implementation of RTA's indicators for the Smart City to identify the proposed smart features and functions. It also maps out services and resources required in future towards the implementation of RTA's vision of Safe & Smooth Transport for All," concluded the CEO of RTA's Traffic & Roads Agency.
Follow Emirates 24|7 on Google News.