RTA cracks down on accessories of pick-ups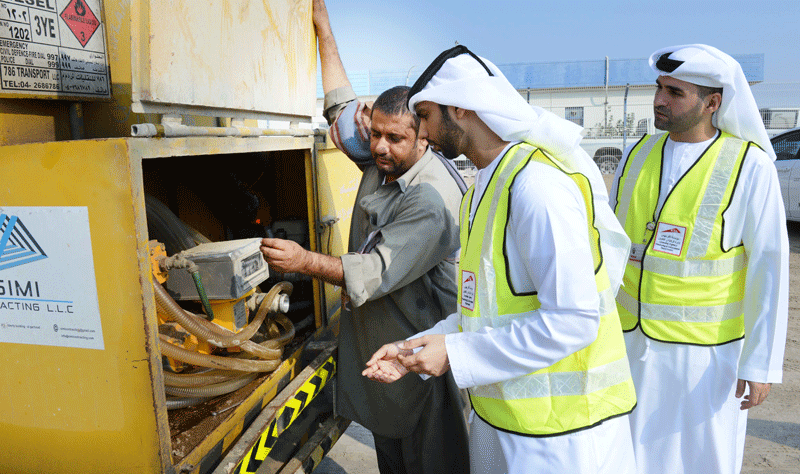 The Roads and Transport Authority's (RTA) Monitoring & Inspection Department has launched a campaign targeting accessories fitted to light trucks (pick-ups), including the verification of the validity of vehicle registration and driver licence.
The campaign intends to raise awareness of drivers about the safety of light vehicles, and the importance of complying with the applicable rules.
"This is a recurrent campaign all over the year aimed at tracking violating light vehicles, and removing body accessories fitted to these vehicles, which distort the image of the Emirate and constitute an additional road risk. Such campaigns are therefore integral part of the role of the department in curbing road accidents," said Mohammed Nabhan, Director of Monitoring & Inspection, RTA's Licensing Agency.
"During the campaign, hi-tech tablets linked with the Dubai traffic system were used to verify the validity of driver licences and vehicles registration, and accordingly issue appropriate fines. The campaign played a role in detecting violations and impounding violating vehicles. It also checked the compliance with the results of previous campaigns as regards removal of accessories and the timely renewal of licences," said Nabhan.
"The week-long crackdown on pickups carried out in January resulted in reporting 173 vehicles fitted with accessories, 161 vehicles complied with the removal of such accessories, and 12 vehicles failed to remove them. Two expired driver licences reported, 25 vehicles found with expired registration and 28 vehicles impounded.
Follow Emirates 24|7 on Google News.