RTA cracks down on desert quad bikers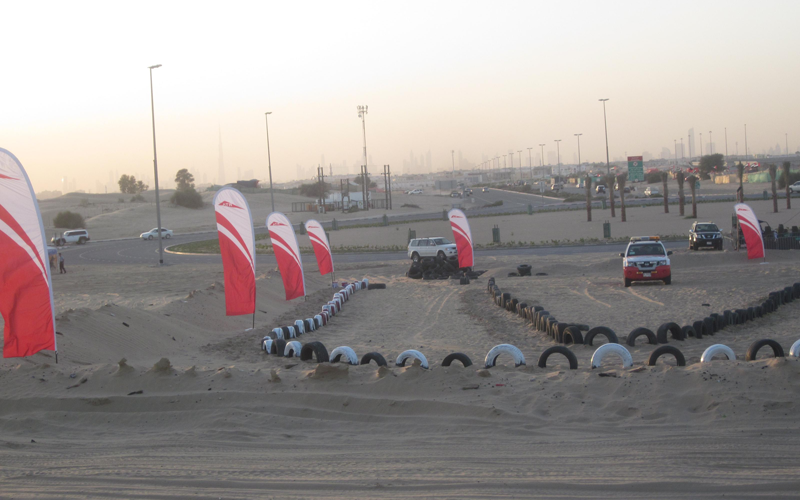 The Monitoring and Enforcement Department, Licensing Agency, Roads and Transport Authority (RTA), has recently launched an inspection campaign on desert quad bikers to ensure their compliance with regulations set forth in the Order No. 4/2008, governing the Use & Licensing of Quad Bikes in the Emirate of Dubai.
The campaign started on January 2 and will continue for one week.
Abdulla Al Mahra, Acting Director of Monitoring and Enforcement, Licensing Agency, said: "Teams of Monitoring and Enforcement Department operating at site are currently staging inspection campaigns in desert areas bustling with quad biking activities by groups of young users in a bid to verify the compliance of these youth with the regulations set forth in the above-mentioned Order for their own safety so that they can have enjoyable time in practicing this exciting sport."
"The inspection campaigns covered most desert areas frequented visited by quad bikers such as Wadi Al Amardi, Tay, and Wadi Shabak.
These campaigns were launched at the beginning of December 2012 and will roll on as long as this spell of fine weather continues, as it attracts plethora of this sport enthusiasts," added Al Mahra.
"It is important to run joint awareness campaigns between the RTA and concerned parties in the near future targeting schools and varsities in order to educate students about this activity and how to take necessary measures to boost safety," continued Al Mahra.
He also stressed the importance of continued communication with the Dubai Police & Dubai Municipality as regards the allocation of more permanent land plots to be used as circuits conforming to high specifications for practicing quad biking.
Follow Emirates 24|7 on Google News.