RTA denies issuing new 'Dubai brand' car number plates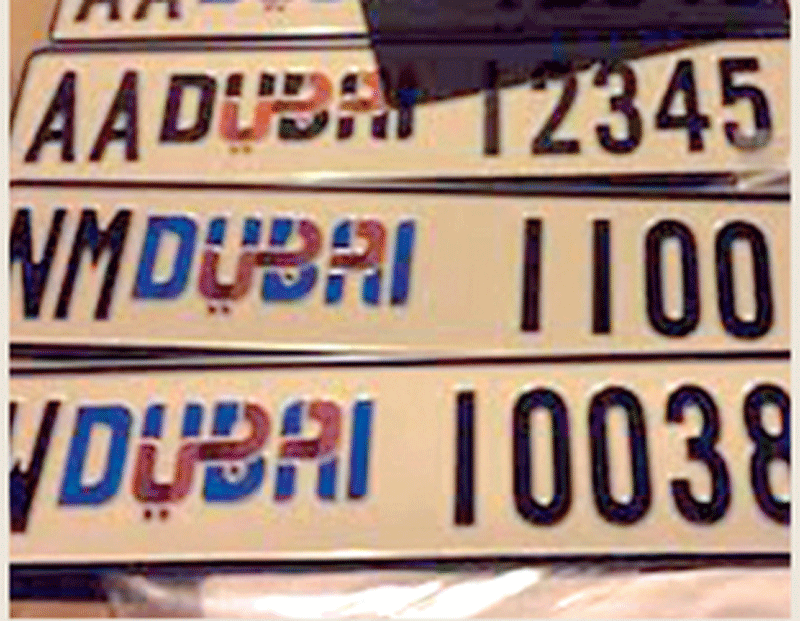 Dubai's Road and Transport Authority (RTA) has confirmed that it has not issued any new vehicle number plates with the Dubai logo and that such pictures circulating on social media in recent days are false, according to a report in the Arabic daily newspaper Emarat Al Youm.

Ahmed Hachim Bahrozyan, CEO of RTA's Licensing Agency, stressed that the authority has not issued any new number plates with new logos and called on the public not to deal in such plates, which would be a violation of the law.

Bahrozyan confirmed in statements to Emarat Al Youm that RTA has not authenticated the images of the number plates circulating on social media. He added that those who designed the images of such vehicle number plates or claimed that these plates were issued by RTA, will face punishment as per law.

Bahrozyan stressed, "There are clear mechanisms to determine the specifications and design of the new number plates used on vehicles."

He added these mechanisms are in accordance with the criteria to determine the type and shape of these car number plates.

He added these number plates are then approved by the departments concerned and then offered to buyers through RTA's official branches and centres.

However, Bahrozyan emphasised that RTA has large stockpiles of number plates and there is no need to issue new ones. "If needed, we have many alternatives," he added.

In mid-December, RTA had issued car number plates with a new design that included a Dubai trademark. Since then, RTA has noticed pictures of many number plates with the 'Dubai brand' which were not issued by the authority, he added.

Bahrozyan warned against publishing photos of such fake number plates by vehicle owners on social media, claiming that they have been by RTA, which is not true.

He said that RTA, in co-operation with Dubai Police, will track down those publishing such fake pictures.


Follow Emirates 24|7 on Google News.