RTA obtains ISO27001 certification for Information Security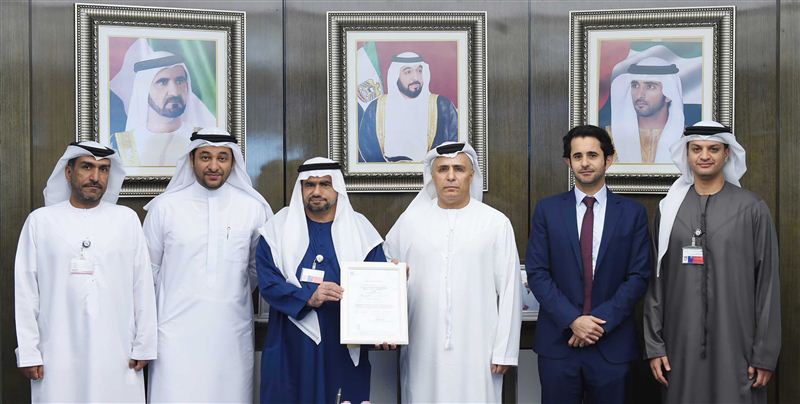 The Roads and Transport Authority (RTA) has obtained ISO27001 Certificate for Information Security.
This accreditation amounts to an international recognition of the protection & management of RTA's information security systems at the highest global practices & standards.
HE Mattar Al Tayer, Director-General and Chairman of the Board of Executive Directors of Roads and Transport Authority (RTA), expressed his delight and pride on RTA's obtaining this important certificate in the field of information security.
Al Tayer made this remark when accepting the Certificate from Abdullah Al Madani, CEO of Corporate Technology Support Services Sector, along with Nasir Hamad Bu Shehab, CEO of Strategy & Corporate Governance Sector.
"This certificate reflects RTA's expeditious efforts to obtain the highest levels of information security, which constitutes one of the strategic goals of RTA (Integrated RTA).
We have to make more efforts to maintain this high-level performance," commented Al Tayer.
Al Madani stressed the importance of this coveted certificate, which is compatible with the standards & controls of the Dubai Government's Information Security protocols charted by the Dubai Executive Council.
The responsibility of implementing these criteria rests on all government entities in Dubai within the scope of Roles & Responsibilities of the Dubai Electronic Security Center.
"Preparations for this Certificate went over two stages in the context of the implementing the Information Security System project.
Under the initial stage, eight departments of RTA had obtained the Certificate in 2013 including three non-technological departments (Finance Dep't, Contracts & Procurement Dep't, and Human Resources & Development Dep't).
Preparations for stage II started in 2015 by mapping out a comprehensive plan to ensure the obtaining of this certificate by all RTA departments according to a specific timeline set for this purpose.
"To realise this objective, the Information Security Section and the Consultancy firm developed a process for an internal assessment to ensure that all affiliated sectors & agencies are ready for the external audit in October 2016 carried out by a specialist global firm. This international entity awards the Certificate after verifying the compatibility of procedures & systems used by RTA with the standards & conditions of the ISO27001 Certificate," explained Al Madani.
Follow Emirates 24|7 on Google News.