RTA powers 3 vehicles with CNG instead of petrol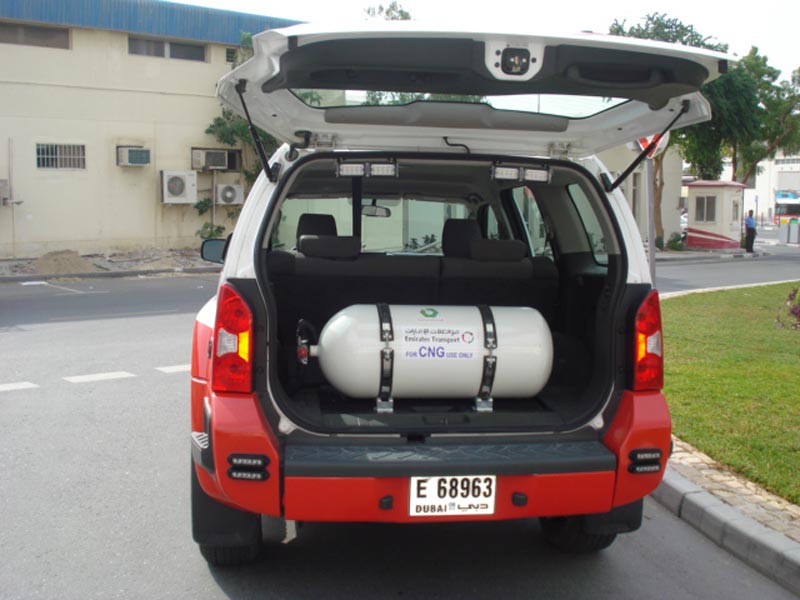 The Roads & Transport Authority (RTA) has announced the conversion of three of its vehicles to power them by Compressed Natural Gas (CNG) instead of fossil fuel, in cooperation with Lootah BC Gas LLC.

Abdullah Al Madani, CEO of Corporate Technical Support Services Sector cum Head of RTA Power Saving Team, said: "CNG minimises carbon emissions which are harmful to the environment compared to fossil fuel since the carbon monoxide, which is a resultant of fossil fuel combustion in the engine, is one of the main causes of global warming.

"The use of CNG will also bring about considerable saving on expenditures compared to the costs of fossil fuel as it slashes around 70 per cent of costs associated with the use of fossil fuel, besides increasing the prescribed lifespan of the vehicle, and minimising the occurrence of mechanical parts faults, particularly in the engine.

"These savings are attributed to the variation in the electromechanical process and the combustion ratio in the CNG-powered engine compared to the fossil fuel-powered engine; which is associated with chemical deposits that tend to curtail the lifespan of the engine compared to the CNG as it does not result in any chemical deposits, thus prolongs the life of the engine," Al Madani added.



Follow Emirates 24|7 on Google News.