RTA's smart car rental fleet rises to 400 vehicles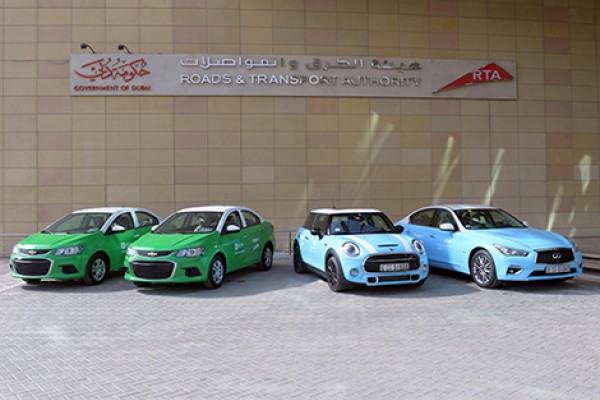 Roads and Transport Authority, RTA, has added 200 vehicles to the smart car rental fleet, bringing the total number to as many as 400 vehicles. The move follows the success of the initial stage and the increasing demand generated by the service, which has clocked high rates of journeys and rental hours.
"The launch of this service is part of our response to the Smart City initiative of the Dubai Government," said Adel Shakeri, Director of RTA's Transportation Systems. "Increasing the number of vehicles in smart car rental fleet from 200 to 400 vehicles contributes to our objectives of this service. From the launch in October 2017 up to the end of last August, the service has made 365,662 trips comprising 277,832 renting hours."
"The service entitles users of 'eKar' and 'U drive' apps to rent the car for six hours without any human involvement in the process of receiving and returning the vehicle. RTA has provided 45 locations for the service in Dubai, 5 of them are at Rashidiya, Union, Burjman, Business Bay and Ibn Battuta Metro Stations," explained Sharkri.
The Smart Car Rental service is restricted to locations within Dubai. Resident clients are required to register on the two smart apps to avail the service.
"To operate the vehicle, the leasee is required to key-in the Personal Identification Number in the device fitted to the vehicle. When the need for the vehicle is ending, the user is required to lock it off through the app. The bill will be forwarded to the user online," concluded Shakeri.
Follow Emirates 24|7 on Google News.