RTA switch off 1393 lamps to mark Earth Hour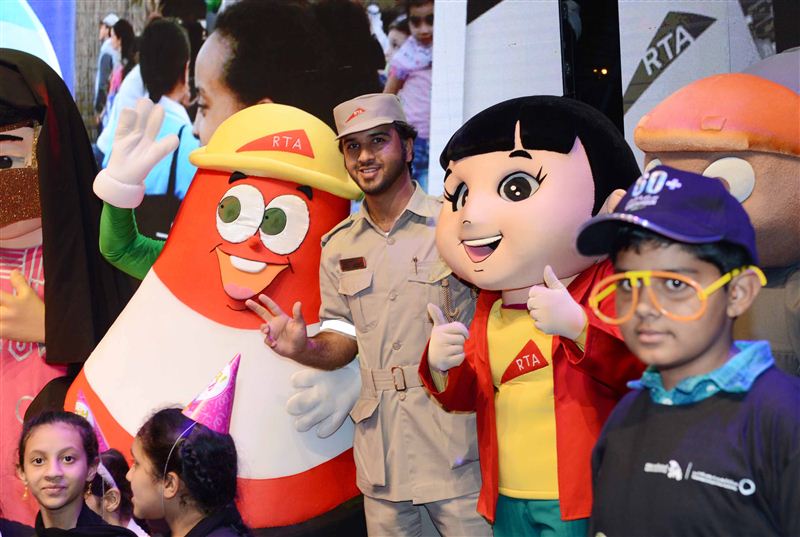 The Roads and Transport Authority (RTA) is taking part on Saturday in the global event Earth Hour 2017 held in March each year, in conjunction with the Dubai Electricity and Water Authority.
The move is part of RTA's keenness to play an active role in achieving sustainable development in Dubai, and raise its profile through continually catering to the needs of the civilized world as regards conserving the environment.
Nasser Bu Shehab, CEO of RTA's Strategy and Corporate Governance Sector and chair of the Energy and Green Economy Committee said: "RTA had charted out a plan for this year's Earth Hour events, which would be from 08:30 pm to 09:30 pm. Events involve a number of activities highlighted by a portrait of Dubai's landmarks designed by the RTA and displayed at The Avenue Park. Park visitors may take part in painting this portrait to add more fun to the event. Members of Energy and Green Economy Committee would participate in celebrations at The Avenue Park, where 1393 light poles would be turned off to save about 382.95 kilowatts in one hour only in the Business Street and other streets near the venue of the event at the Business Bay, Al Saada Street, and the Boulevard Street at Burj Khalifa downtown district.
Lights will also be turned out in Alexandria Street from the boat slipway at Mamzar to Mamzar Park, Khaleej Street from the Community Center for Elderly at Mamzar to Mamzar Park, Shandagha Heritage Area, and the Jumeirah Beach Street, as well as Al Matina Street and Al Amal Street.
Lights and some air-conditioners will also be turned off at RTA's Head Office, Public Transport Agency building in addition to Al Rawiyya and Al Khawaneej stations, and Jebel Ali Bus Depot.
The operation of several Metro Stations would switch to the maintenance mode, and lights would be switched off in Level 5 of Al Rashidiya Metro Station Parking and Ride terminal, as well as a number of buildings of the Dubai Taxi Corporation, and its employees' accommodation. As many as 20 bus drivers and cabbies along with 35 parking inspectors donned in official uniform would participate in the accompanying march. Employees are encouraged to take part in Earth Hour events via internal messages and the intranet," explained Bu Shehab.
"RTA's effective participation in Earth Hour events is a testament to the priority placed on environmental sustainability. In 2013, RTA set up the Energy and Green Economy Committee, launched a fabulous award in this field in 2014, and motivated employees to contribute innovative ideas to support this drive. Moreover, RTA sets the highest standards for its projects in order to tackle the global warming phenomenon threatening the healthy environment worldwide. The UAE in general and the Dubai, in particular, are capable of achieving this goal," concluded BuShehab.
Follow Emirates 24|7 on Google News.