RTA teams up with UAE Food Bank to boost 'Meals on Wheels' activities during Ramadan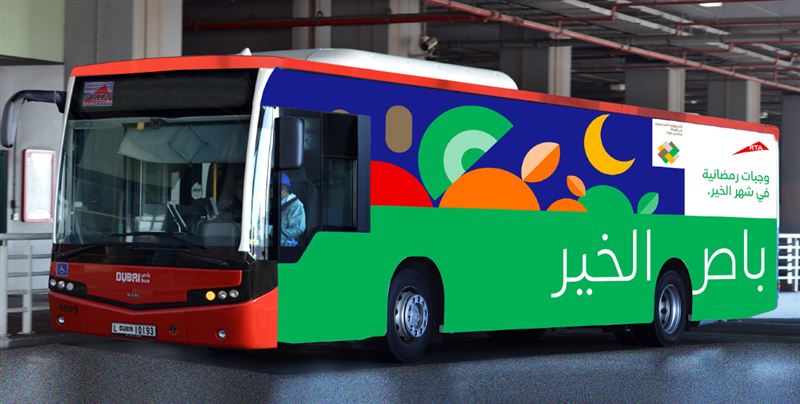 The Roads and Transport Authority (RTA) has launched a series of Ramadan activities, as part of its initiatives to mark the holy month.
The efforts are in line with RTA's social responsibility and keenness to forge communication and compassionate links with its employees and the community members concerned during religious and other events.
Moaza Al Marri, Director of Marketing and Corporate Communication, RTA's Corporate Administrative Support Services Sector, said, "The RTA is holding an array of events during Ramadan, in line with its efforts to keep up with the UAE initiative designating 2017 as the Year of Giving.
"For the seventh year in a row, the RTA will launch the 'Meals on Wheels' initiative this year, in co-ordination with the government's humanitarian initiative: UAE Food Bank. The RTA will deploy two buses to distribute 4,000 Iftar meals, in collaboration with Beit Al Khair Society, to public transport riders at five bus stations and four metro stations. It is co-ordinating with the Community Development Authority (CDA) to support the initiative 'Dubai Volunteering Programme' by establishing a special tab for the RTA in the app of this programme for its charitable and community initiatives. The CDA will educate volunteering employees of the RTA about the app, the role of volunteers in serving the community, and the participation in community initiatives," Al Marri remarked.
"The RTA will distribute Ramadan charitable supplies to 400 disadvantaged families in Hatta and other areas of Dubai while celebrating Zayed Humanitarian Day (19th day of Ramadan) where several CEOs، directors and employees of the RTA will take part. During the events, the RTA will support the Ramadan Aman campaign held by Al Ihsan Charity Association by participating in the distribution of Ramadan Iftar meals at road junctions, in a bid to encourage motorists to slow down and protect their lives at the time of Iftar," she added.
Al Marri noted that the RTA is also supporting the Dubai International Holy Quran Award by allocating two VIP buses to transport contestants, judges, scholars and guests of the award from their place of residence to the venue of the contest. Offering these persons smooth travel will raise the profile of the award, she added.
"The RTA Women's Committee is also playing an active role in supporting Ramadan events. The committee is holding a mass Iftar for RTA employees and women drivers of the Dubai Taxi Corporation, besides offering them coupons for Ramadan rations," Al Marri stated.
Ahmed Al Muhairi, Executive Director of Charitable Activities cum Member of Preparatory Committee of the UAE Food Bank, praised the support of the RTA to the charitable initiative; The UAE Food Bank, launched by Vice President and Prime Minister and Ruler of Dubai, His Highness Sheikh Mohammed bin Rashid Al Maktoum.
Follow Emirates 24|7 on Google News.