RTA to complete bike stand building in Q1 2012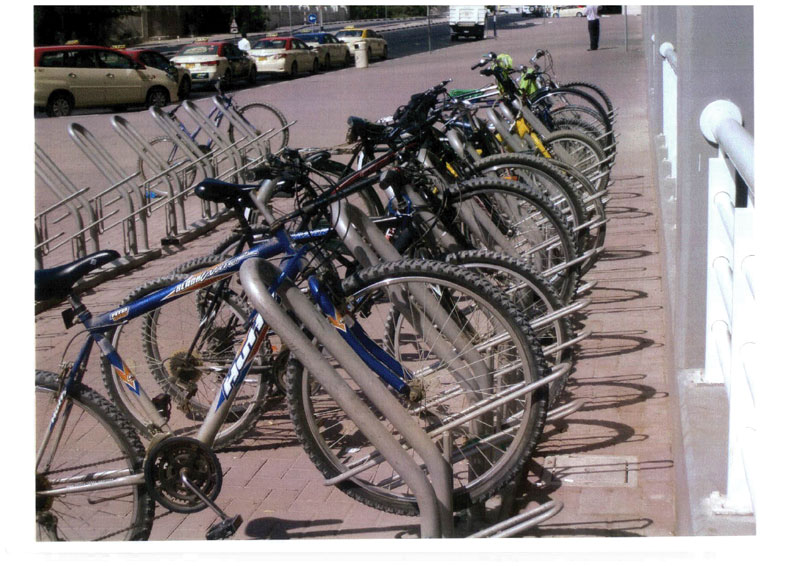 The Roads & Transport Authority (RTA) has completed construction of a large number of bike stands as part of the initial phase of allocating bike stands at Dubai Metro stations on both the Red and Green Lines. The rest of bike stands, the total number of which is 3,000, are set to be completed in the first quarter of this year.
Maitha bin Udai, CEO of Traffic & Roads Agency, said:"The RTA is always seeking to boost various public transit modes and bring them in line with the best practices worldwide. The use of bikes is a positive practice that contributes to easing the intensive use of vehicles and alleviates environmental pollution. We are therefore focusing on this project and seeking to turn it into a reality in cooperation with RTA Rail Agency.
"The project comprises the construction of about 3,000 bike stands near the metro stations on the Red and Green Lines. Phase I of the project, which has been completed earlier, comprised the construction of 212 bike stands at eight stations on the Red Line out of a total of 1974 stands. These include 96 stands at Al Rashidiya Station, 16 at Khalid bin Al Waleed Station, 32 at Jafliyah Station, 16 at Financial Centre Station, 32 at Mall of the Emirates Station, 16 at Ibn Battuta Station, and four at Nakheel Station. RTA has completed the construction of bases for about 1,200 new stands at the Red Line stations and it is planned to have them completed by the first quarter of this year.
"Phase II of the Project, which will be started in future, comprises the construction of bases for about 1100 stands on the Green Line stations. These stands will increase after completion of surveys that will be continuously undertaken by the concerned departments at the Traffic & Roads Agency. It will then be possible to identify the number of users and the most popular stations in order to fit them with more stands in future. If the project proves successful, we have plans in place to allocate stands at the business and vital locations in Dubai that have dedicated lanes for bikes.
"It is imperative to accomplish this project in order for bikers to avoid disorderly parking of bikes at non-designated places by parking them beside lighting poles, traffic signals or tying them to trees. Such practices can damage public properties and block visibility of motorists and road users. Bike stands have been designed in a way that makes them accessible and easy to use, "she said.

Follow Emirates 24|7 on Google News.