Run-over deaths on the rise in Dubai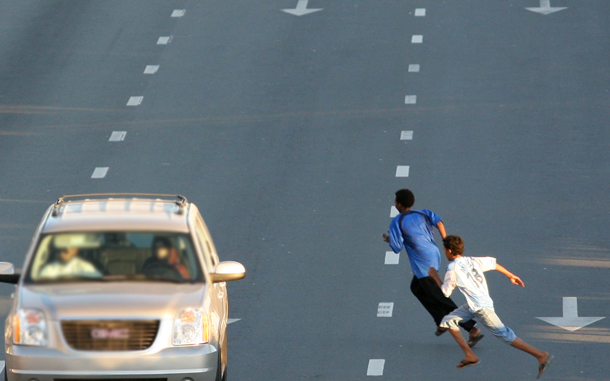 Run-over road accidents and lives lost in such accidents in Dubai rose last year.

In 2012, 359 run-over accidents, in which 45 people died, happened on the emirate's roads compared to 333 accidents and 41 deaths in 2011. The number of injured people was 334 and 307 in 2012 and 2011 respectively.

Major General Mohammed Saif Al Zafeen, Director of Dubai Traffic Police, said 45,357 pedestrians were fined in 2012 for crossing the road in non-designated places compared to 38,022 in the previous year.

He said the traffic police is stepping up efforts to reduce road crossing by pedestrians at non-designated places by educating them about its dangers. Run-over accidents are higher on weekends and in industrial areas.
In co-ordination with other government agencies and private contractors, the traffic police has arranged lectures for workers, supported by video clips and distributed pamphlets in different languages.

5,461 Dubai pedestrians were fined Dh200 in September for crossing the road at non-designated places. The figures for May, July, October, November, June, December, March, April, February, August and January were 4851, 4654, 4605, 4366, 4317, 3574, 3009, 2836, 2760, 2632 and 2292 respectively.



Follow Emirates 24|7 on Google News.