'Sajaya Young Ladies' to Atlas Mountains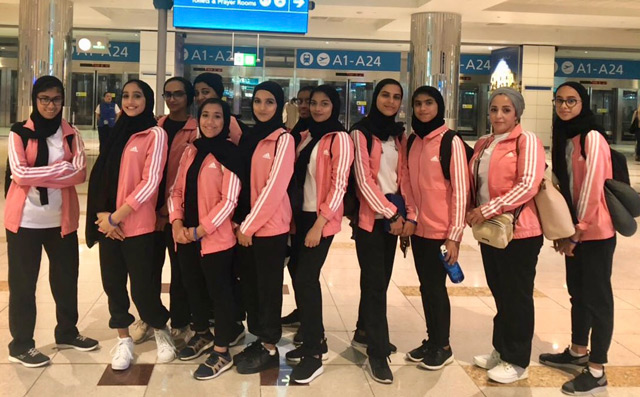 Eleven young members of the Sajaya Young Ladies (SYL), a subsidiary of the Rubu' Qarn Foundation for Creating Leaders and Innovators, arrived in Morocco today - the starting point of their climbing expedition of Tokubal peak, whose elevation of 4,167 metres makes it the highest in the Atlas Mountain range.
The young ladies will embark on this exploratory trip in the Kingdom of Morocco, via Marrakesh and the village of Imlil, before they finally begin climbing the Toubkal situated in southwestern Morocco.
The six-day expedition, to continue till from April 25, will be undertaken by 11 girls in the 13 to 18 years age group – part of the adventure club of SYL – who will raise the UAE and Sajaya flags on the mount Toubkal upon completing their climb.
Sheikha Aisha Khalid Al Qasimi, Director of Sajaya, said: "The aim of this expedition trip is to instill a spirit of adventure, tenacity, responsibility and tolerance in our young members, and send them on an experience where teamwork, trust and loyalty will be key to overcoming any challenges that come along the way. The girls have undergone intensive training and preparation programmes, which aimed to equip them with individual skills and give them the tools to work cohesively in a team. We are hoping that this adventure will be truly exciting and full of memorable experiences as well as learning for all participants, giving them the confidence and strength to climb other mountains in life – including the ones that the eyes can't see."
The adventure club is part of Sajaya Young Ladies, launched in 2016 under the slogan "to the furthest limit". It was established with the aim to promote teamwork skills, endurance to face various challenges and be independent. It is a space where young adolescents and adults come in for weekly training sessions to for physical and mental fitness.
Sajaya Young Ladies of Sharjah is a leading organisation dedicated to developing the talents of young girls in the age group of 13-18 years in all creative spheres.
Follow Emirates 24|7 on Google News.