Saudi probes shipment of pork-laced noodles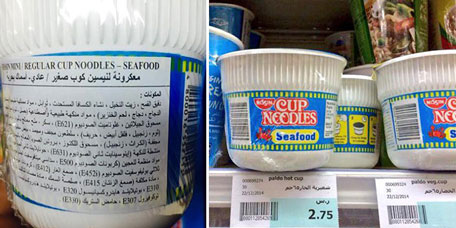 Saudi authorities have opened an investigation into how a shipment of noodles containing pork found its way into the lucrative market of the Muslim Gulf Kingdom.

Authorities had seized a large quantity of prepared noodles cups in the shops in the Western town of Makkah following a report by a customer that he discovered the cut contains pork, according to local newspapers.

"Investigation showed that the shipment had been turned away at the border and this means that it had been smuggled into the Kingdom," Makkah newspaper said.

It said authorities are questioning shop owners and suppliers, describing the noodle shipment as large without saying where it had originated.

Pork is prohibited in Saudi Arabia and other Muslim countries in line with Islamic rules.

Follow Emirates 24|7 on Google News.