Scholarships worth Dh150k to be won at GITEX Shopper Spring 2017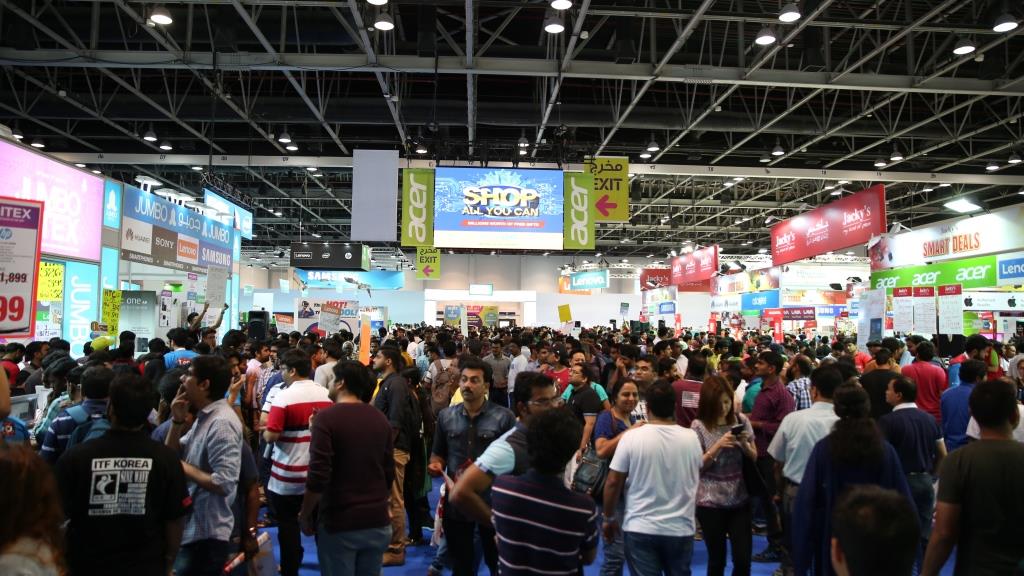 Students visiting GITEX Shopper Spring 2017 at Dubai World Trade Centre (DWTC) this week will have the opportunity to submit their best report cards to win four university scholarships offered by Amity University Dubai.

With a value of Dh37,500 each and applicable to any Bachelor's Degree or Master's Degree offered by the University, one scholarship will be awarded to the student submitting the report card with the highest marks, each day of the four day event.

Dr. Vajahat Hussain, CEO Amity Middle East, said: "GITEX Shopper is the biggest consumer electronics show in the UAE and we are pleased to enjoy a strong partnership with the event. Amity University Dubai offers advanced engineering and marketing courses and being involved with GITEX Shopper presents our students with a wider perspective on developments in the technology world.

Originating in India, the Amity Education Group has grown to become a leading private non-profit education group with a total of eight universities, 13 institution campuses in India and eleven international campuses. It has instituted over 125 scholarships on meritorious, Emirati, gender and financial grounds and focuses largely on the commitment of nurturing talent through world class education.

Based in Dubai International Academic City, Amity University Dubai offers Bachelor's Degrees in Business Administration, Arts, Science, Technology and Architecture with a variety of majors, which are internationally recognised.

"Aside from getting to know the innovation and advances brands are making in technology, students have access to special rates, unbeatable deals and a chance to buy their favorite gadgets at exceptionally competitive prices," said Hussain.

Drawing an impressive line-up of retailers and brands from around the world, the retail extravaganza will again be a magnet for shoppers, technology enthusiasts and students alike who will take advantage of the 35,000 products, bundle offers and competitions, all under one roof.

Awarding a scholarship daily to the student presenting the best report card, winners will be able to avail against any undergraduate or postgraduate program from the University, with the total value of scholarships presented up to Dh150,000.

Hussain added: "This is an incredible opportunity for students who are looking to further their education and pursue a successful career. Since we have been offering this free scholarship at GITEX Shopper, students from around the world from various nationalities and economic backgrounds have been able to benefit and lives have been changed as a result."

Showcasing an unrivalled range of products GITEX Shopper Spring unites the region's biggest brands and retailers, including E Max, Jacky's Electronics, Jumbo Electronics, Plug Ins and Sharaf DG among others, to provide savvy shoppers with the ultimate tech shopping experience.

"GITEX Shopper Spring remains the best platform for students to find the latest tech products for leisure, education and entertainment, and thanks to Amity University Dubai this is now extended to gaining a university degree too," Trixie LohMirmand, Senior Vice President, Dubai World Trade Centre, organiser of GITEX Shopper Spring said. "The chance to win a scholarship and benefit from a top class education is an opportunity that thousands of students visiting the show will be thrilled to secure."

To add even more excitement to the show, prizes up for grabs at the event include: daily cash wins of AED25,000, 80 Dell Inspiron 11 3168 laptops and a 2017 Toyota Fortuner EXR SUV, plus much more.

GITEX Shopper Spring 2017 runs from 29 March to 1 April, open from 11:00am to 11:00pm every day. This year, tickets for GITEX Shopper will be priced at Dh25 for all days and are available to buy online at gitexshopperdubai.com and Platinum List, as well as select UAE Exchange outlets. Entry is free for children below the age of five.

For the latest GITEX Shopper information, please visit www.gitexshopperdubai.com, follow us on Twitter and Facebook.
Follow Emirates 24|7 on Google News.