SCMC, Ministry of Education launch 2nd phase of programme against bullying in schools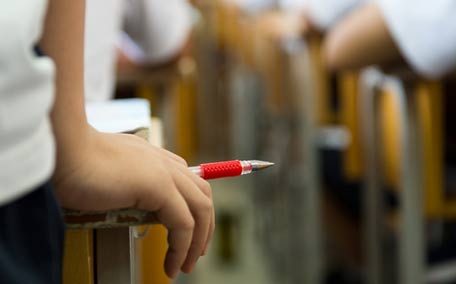 In line with directives, Her Highness Sheikha Fatima bint Mubarak, Chairwoman of the General Women's Union, Supreme Chairwoman of the Family Development Foundation and President of the Supreme Council for Motherhood and Childhood (SCMC), the Council announced the second phase of a training programme for Dubai and Northern region schools as part of a wider national anti-bullying programme, in collaboration with the Ministry of Education.
According to Al Reem Abdullah Al Falasi, Secretary-General of the SCMC, the programme started today in a number of schools in Ajman. After the initial success of its first phase, the council was encouraged to implement the second phase at other schools in the country.
She confirmed that 36 schools in Dubai, Sharjah, Ajman, Ras al-Khaimah, Fujairah, and Umm Al Quwain will participate in the "Protection from Bullying Programme".
The training was attended by 111 principals, academic counsellors and nurses from various schools around the region.
The numbers of participating public and private schools, all under the Ministry of Education, increased by 24 during the current school year, adding to the 12 schools that attended the first phase in the previous year.
Therefore, the number of participating schools from Dubai and the Northern Region totaled 36 for the 2016 to 2017 school year, she added.
She also stated that the first phase of the "Protection from Bullying in Schools Programme", as well as the second phase that added 24 public and private schools during the school year of 2015 to 2016, was implemented by the Supreme Council for Motherhood and Childhood with the co-operation of the United Nations Children's Emergency Fund (UNICEF), under the co-ordination of the Abu Dhabi Education Council and the Ministry of Education.
The school committees, which include social workers, nurses, supervisors of school activities and school deputies from those selected by the Abu Dhabi Education Council and the Ministry of Education, were trained to spot the different kinds of bullying and early detection methods, as well as ways to intervene and apply the programme in schools by using two UNICEF guides on social skills and fighting bullying.
Follow Emirates 24|7 on Google News.