Secretary, admin jobs in UAE: Click for qualifications, salaries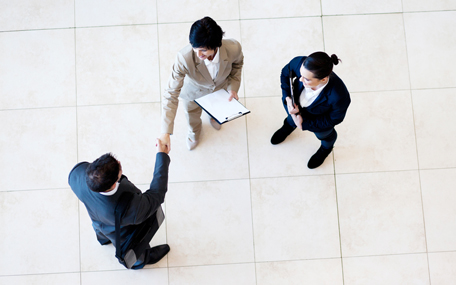 Secretaries and those with administrative skills are in demand in the UAE.

According to recruitment experts in the country, an increasing number of employers are looking for such personnel.

As per Bayt.com, an online recruitment company, administrative qualifications are sought after by 16 per cent of employers in the UAE overall, as stated in its March job index survey whereas 24 per cent of employers are looking for administrative experience in the UAE.

Salaries for these roles vary from one company to another and several factors come into play when determining salaries.

These primarily are the qualifications and experience that employers are looking for as well as company performance, industry, and size.

According to data from Bayt.com, the average salary range for a secretary/personal assistant in the UAE is between Dh3,500 and Dh9,000.

Data by Payscale website shows that an executive secretary earns an average salary of Dh81,838 per year, or Dh6,819 per month in the country.

Those just fresh into the workforce or with a minimum experience can expect a little less than Dh70,000 per annum whereas those with a 20 years' experience or more than that get Dh120,000 in an year.

To become a secretary in the UAE, you ideally require a degree – bachelor's one for executive secretary positions. Post-secondary training and certificate for some jobs is also required.

Employers also require organisational skills, computer skills, communication skills and sometimes knowledge of Arabic is mandatory.

Whereas the basic qualifications for secretaries and administrative assistants remain the same, experience is a desirable and gives an edge over those coming as fresh candidates.

However, as per Payscale website, this is not a big determining factor when it comes to recruiting the candidate or deciding the salary.

The findings by the website reveal that experience has a moderate effect on income for this job. People in this job generally don't have more than 20 years' experience, it states.
Follow Emirates 24|7 on Google News.