Sending money via e-mail: Police warns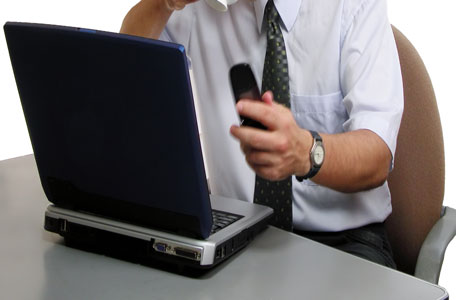 Police has warned the public against making financial transactions through free e-mail accounts.
According to Colonel Rashid Borshid, Head of the Criminal Investigation Department (CID), such types of e-mails are widely used and are, therefore, vulnerable to being hacked by criminals.
Colonel Borshid urged individuals to work with the police and report suspicious e-mail communications or telephone calls that ask for personal information or financial statements.
"Financial transactions conducted via free e-mail accounts (like gmail) are vulnerable to hacking by international criminal gangs, as these e-mails are easy to be penetrated," he said, tipping the public to avoid such e-mails for financial or business transactions to limit the dangers of online hackers.\
Lieutenant Colonel Taher Al Dhaheri, Head of organized crime in CID, asked the public to adopt alternative and more secure communication systems that are accredited by regional and international companies.
He also advised changing passwords periodically and to abstain from responding to any e-mails about winning prizes.
Lieutenant Colonel Dhaheri also urged the public to avoid opening or downloading any unknown attachment as it may contain viruses or fake programs.
He also advised them to stop purchasing products online, unless the purchase is made via the original website and the security of the website has been verified. "It is also advisable to avoid publishing personal details, photos, or mobile phone numbers whenever possible."



Follow Emirates 24|7 on Google News.