Serious accident on Sheikh Zayed Road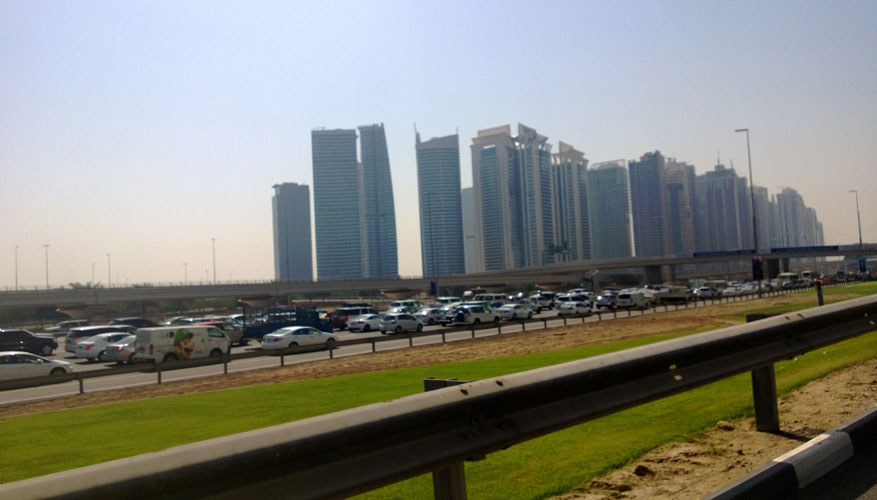 A serious accident on Sheikh Zayed Road had resulted in a huge tail-back, forcing traffic to slow down to a crawl on the busy highway.

Three vehicles - a four-wheel drive and two pick-ups - are said to be involved in the accident just opposite Dubai Marina Mall on the road heading towards Jebel Ali and Abu Dhabi, eyewitnesses said.

They said the driver of one of the vehicles was stuck inside and the police had to take him out.
Eyewitnesses could see a man on a stretcher at the scene. It was not clear if the person was injured or worse. A helicopter has landed to rush the injured to hospital.

Police cars and ambulances with flashing lights were seen rushign to the site of the accident.

Meanwhile, traffic backlog is reported to have been as far back as Mall of Emirates.

Police are on the scene and clearing up operations are said to have begun as of the time of this report.
ALSO READ:

Female driver rams into child and flees from scene



Women harasser lashed at a girls' varsity gate



Video: stunt men change car tyres while driving
Follow Emirates 24|7 on Google News.