Seven culinary trends to look out for in 2016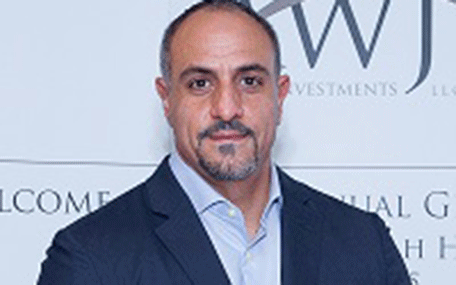 Dining has evolved from an 'eat, and go' experience to one that is increasingly prized by consumers, chefs and media. Today's diners want good quality food, in a casual, unique, organic and relaxed environment.
We share the culinary trends that will hit the plates in 2016.
Trend # 1 – The complete dining experience
When diners decide they want to eat out, they are looking for a complete dining experience. In the culinary world, this is all about the ambience, entertainment and décor offered by the restaurateur. From creative décor of handcrafted ceramics to live entertainment, diners will seek an experience that will be remembered long after the last morsel food is gone.
This is where those stylistic creative flourishes come into play: table setting details, fresh flowers, bottles as décor and even music.
As much as customers value food quality, a restaurant offering a unique experience will be a crowd pleaser.
Trend # 2 - Diverse and cultural connections
2016 will see an expansion in the delivery of different heritage cuisines. Consumers are no longer tied down to their local restaurant, but are willing to explore and try new places which offer the cultural cuisine coupled with the perfect ambience.
Trend # 3 - The fusion revolution
Diners are always on a culinary quest for the next interesting taste that will enrich their palates. With the advent of the internet, consumers are more knowledgeable and curious about the different foods available and are more than willing to taste the next fusion creation. While some may see this as a loss of authenticity, others have embraced ethnic ingredients like soy sauce, jalapenos, chili and hummus. These ingredients have even become household staples, facilitating fusion cuisine's popularity with diners.
Trend #4 - Digital technology drives food preferences
Unsurprisingly, technology has infiltrated the dining scene. The increased smartphone penetration in the Middle East has made it possible for restaurants to build delivery fleets at a fraction of the cost incurred previously. With technology enabling consumers to track food deliveries by the minute, this additional option will soon be a norm in 2016.
In addition to tracking food deliveries, consumers have come to expect certain connectivity attached to their dining experiences, be it the ability to order restaurant delivery with a smartphone app, check in online on social media, or review menus and make reservations online.
Trend #5- The popularity of smart casual dining
Smart casual dining is a concept that has been gaining popularity every year. These restaurants offer the quality of fine dining combined with the speed of fast food at affordable prices. The simplicity, taste and affordability will make smart casual dining more popular this year for consumers.
Trend #6 – Food Trucks on the rise
Food trucks are no longer just a fancy idea and are a trend that is catching on in the region. Most food trucks started out serving just sandwiches and burgers for consumers on the move. Today, more sophisticated foods are being added. Gourmet food trucks are starting to appear as part of the evolution of the new culinary trend.
Trend #7 - Scrambling for clean menus
A greater awareness of healthy eating is changing the eating habits of consumers in the Middle East. A greater awareness of healthy eating is changing the shopping habits of consumers in the UAE and Saudi Arabia. They say they are now more health-conscious when they buy, taking more care to read nutrition labels and seeking out products with health benefits, according to a new survey. They also want food labelling to be much clearer. There is a constant need for balance between selecting food that is fresh and healthy versus food that is tempting and exciting. With more and more consumers gravitating towards health claims of natural, organic, whole-wheat and gluten free, healthy dining will be a key driver for people wanting to dine out. The vegetable side dishes will be the hero of the plate for 2016.
(Manhal Naser is Chief Executive Officer and Co-Founder of AWJ Investments)
Follow Emirates 24|7 on Google News.