Seven in 10 UAE residents have asked for a pay hike; have you?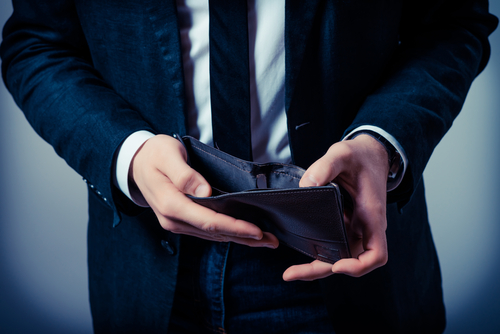 If you've approached the boss for a pay hike this year, you aren't alone.

Most employees in the UAE believe it's about time they get a salary bump to keep up with the rising cost of living, and have already asked for one to be added to their pay cheque.

According to a new survey by Accenture, a management consulting company, 70 per cent of UAE respondents have asked for a pay raise this year or have already negotiated one.

However, the findings do not make clear what kind of figure employees have on their minds when they approach the boss for a hike.

The research, #ListenLearnLead, which surveyed 3,600 professionals from 30 countries, including the UAE, found that despite the high number of employees who want a pay hike, not many are looking at jobs outside their office to get a fatter pay package.

According to the survey, an equal number (54 per cent) of women and men globally asked for a promotion, up significantly from 47 per cent of men and just 40 per cent of women the prior year.

While seven out of 10 UAE respondents had asked for or negotiated a pay rise, more millennials (those born between early 1980s to the early 2000s) asked for a raise (68 per cent) and a promotion (59 per cent) this year than their elder counterparts.

Two out of three Gen X employees (born from early 1960s to the early 1980s) asked for a raise (64 per cent) while more than half (52 per cent) asked for a promotion.

Among the baby boomers (born between the years 1946 and 1964), 59 per cent asked for a raise and 51 per cent asked for a promotion.

Previous surveys, primarily by recruitment firms, reveal that marginal pay hikes are on the horizon with a five to six per cent figure that most go by this year.

The latest 2015 UAE salary guide from Morgan McKinley indicates a five to six per cent pay hike is what employees should be looking at this year.

Employees are, indeed, bleak in their outlook this year. "This is the third year in a row we've not received any pay hike and we are not hopeful that there is anything coming in 2015 as well," said an employee in a public relations form on condition of anonymity.

Falling oil prices is the most important factor that makes many believe across-the-board pay hikes will not be the norm this year.

The new Morgan McKinley guide underlines this fact as the recruitment firm had to revise its prediction on increments in the UAE when compared to what it has stated at the end of 2014.

Nevertheless, not all are in the same situation as several employees are still getting their nominal pay hikes and some of them even in double digits.

In particular, those in financial services seem to be the ones in luck. A recent global salary survey by the IMA (Institute of Management Accountants) reveals that median total compensation for management accounting and finance professionals in the Mena region, which includes the UAE, increased to $40,030 (Dh147,028) in 2014 – an increase of 36 per cent, something that seems impossible for those in other sectors.

A hiring survey by NaukriGulf, a jobs portal, paints a happy picture.

Their data reveals that as many as 41 per cent of the companies in the Gulf region (including the UAE) that participated in the survey, gave at least a 10 per cent pay hike to their employees.

Of these 41 per cent Gulf companies, 17 per cent gave out increments in excess of 15 per cent in 2014, a figure that beats the average pay hike in the country by a big margin.

The remaining 24 per cent of companies handed out a pay hike between 10 and 15 per cent and a further 34 per cent companies gave out increments in the range of 5 to 10 per cent.

The Accenture survey highlights that job satisfaction is low among many employees. Whether it's because of low pay, no career progression or increased workload, 44 per cent of global respondents in the survey say their job satisfaction is low. However, this is a better figure when compared to the 52 per cent of participants who said they fall into this category in 2013.

Feeling underpaid is the top reason, but "hours are too long/workload too heavy" jumped from 20 per cent last year to 31 per cent this year.

Globally, half of all respondents (51 per cent) said they would quit their jobs and be stay-at-home parents if they could afford it financially, up significantly from last year, when 37 per cent reported this.

Follow Emirates 24|7 on Google News.