Sharjah fine for parking on pavements: Dh500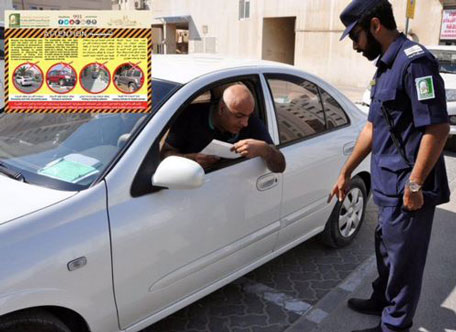 Sharjah Municipality has warned residents to park their vehicles properly and occupy only one parking space. Violators, it said, will face a fine of Dh500.
In a statement, the municipality said it is seeking to take the awareness campaign to the largest possible segment of the population and introduce them to the risks and damage caused by the misuse of public space, sidewalks and buildings.
During the week-long awareness campaign, those found violating the law will face a fine of Dh500 plus the cost of repair of the compounds.
"The municipality calls on the public not to park their vehicles on pavements or in building setbacks to avoid causing damage to public property or obstructing the movement of police, civil defense or ambulance vehicles in case of emergency," reads a tweet by the civic body.
It adds: "The municipality also calls on motorists not to misuse parking space i.e. parking improperly or occupying more than one parking space b y a vehicle.
"Public are also urged to avoid leaving vehicles in public places for lengthy periods so as not to distort the aesthetic appearance of the city."
In December 2015, Dubai Police had launched a 10-day campaign 'Stand next to them, not in their places' which cautioned motorists not park to occupy parking space dedicated for people with special needs and those caught would face a fine of Dh1,000 and four black points.
Sharjah Police are also working to put brakes on the use of mobile phones while driving.
'Emarat Al Youm', an Arabic daily, quoted Colonel Ahmed Abdullah bin Darwish, Acting Director of Traffic and Patrols Department in Sharjah Police General Headquarters, saying they had issued 13,691 fines to motorists for using mobile phones in 2015.
The majority of traffic fines were issued in Al Oroba, Buhaira Corniche, Jamal Abdul Nasser and Al Wahda streets in Sharjah as a result of failure to follow traffic rules from blocking traffic movement to wrong parking.
Sharjah plans to introduce 24 new radars at six intersections to capture red-light jumpers. The first one will be installed at Al Wahda, Etihad and Sheikh Mohammed bin Zayed Streets.
The official has blamed high speed, failure to follow signboards, not paying attention to the road and reckless youths for the fatal accidents.
Follow Emirates 24|7 on Google News.