Sharjah fire guts 16 warehouses: Passports, post-dated cheques destroyed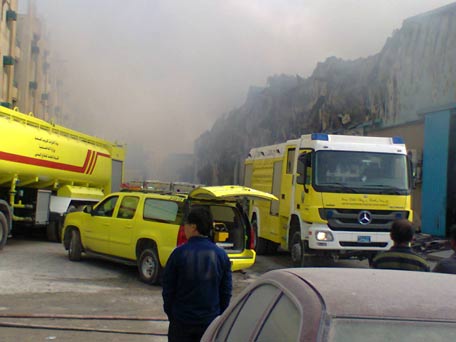 A major fire in the Sharjah's Industrial Area 13, near the Bin Laden roundabout on Monday night continued till Tuesday morning, destroying 16 of 22 warehouses in the zone.
Speaking to Emirates 24|7, a senior official from the Sharjah Civil Defence said the warehouse complex was totally gutted in the fire.
No casualties or injuries have been reported.
"This is the third time warehouses in the area have caught fire. We have lost everything," said one of the owners of a warehouse.
"We have lost valuable documents including passports and postdated cheques from customers worth Dh800,000," said Gangadharan, an executive from Al Khawther which had a corner warehouse.
"Everything is purchased on credit and payment cheques were kept in the office," he said, adding that other trading companies that leased warehouses in the complex have also incurred heavy losses.
"We just managed to escape because the Civil Defence cordoned off the area and prevented the fire from spreading," said an official from the New Delhi Trading Company.
While warehouse owners are counting losses in millions of dirhams, there are those who felt a smaller knock-on effect.
"We had supplied five gallon bottles of mineral water to one of the companies located in the complex.
"Now everything in that warehouse including our five gallon bottles are fully burnt," said a grocery owner nearby.
Follow Emirates 24|7 on Google News.