Sharjah International Book Fair 2017 declares UK 'Country of Honour'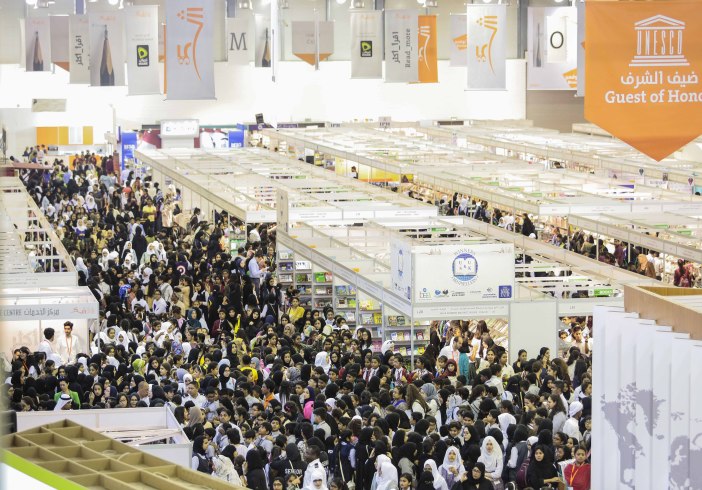 The Sharjah Book Authority, SBA, has announced that the United Kingdom will be the guest 'Country of Honour' at the 36th edition of the Sharjah International Book Fair, SIBF.
The announcement forms part of 'UK/UAE 2017,' a year of bilateral cultural exchange between the two countries organised by the British Council.
Speaking about the announcement, Ahmed Al Ameri, Chairman of SBA, said, "The selection of the UK as Country of Honour at SIBF 2017 exemplifies the deep-rooted historical ties binding the UAE and the UK and our longstanding relationship based on mutual cooperation and common interests in various domains."
Al Ameri emphasised that SBA is keen to promote dialogue and communication between cultures, in line with the vision of His Highness Dr. Sheikh Sultan bin Mohammed Al Qasimi, Supreme Council Member and Ruler of Sharjah, to extend bridges of communication and develop exchanges of knowledge.
Al Ameri added, "The British society has given birth to some of the world's most celebrated names in literature, art, theatre, sports, science and trade, and has contributed immensely to global civilisations."
Al Ameri revealed that SIBF 2017 will feature a special stand showcasing the best of the British publishing industry, with SIBF partnering with the British Council on a cultural programme that will see distinguished authors from the UK participating in SIBF and other activities organised by Sharjah and the UAE as part of a year-long cultural exchange between the two nations.
Cortina Butler, Director of Literature at the British Council, said, "We are delighted that the UK has been chosen as Country of Honour as part of UK-UAE 2017. Sharjah has always stressed the importance of books and culture as a force for good and we admire the support His Highness Dr. Sheikh Sultan gives to the creative sector. We look forward to working with the fair to bring Emirati writers to the UK and to take our authors to the UAE."
The UK is known for its profound influence on culture in Europe and the greater world. Works of William Shakespeare, Georges Bernard Shaw, Jane Austen, Agatha Christie, George Orwell, and more are timeless and remain bestsellers to date.
The last SIBF took place in November 2016 at Expo Centre Sharjah. Held under the theme 'Read More,' SIBF 2016 welcomed more than 2.31 million visitors over its 11 days, with the footfall figures breaking all previous records since its first edition in 1982. The volume of book sales at the fair reached AED176 million, the highest ever in its three-and-a-half decade history. The event hosted 1,681 publishing houses from 60 countries, with approximately 1.5 million titles on display.
Follow Emirates 24|7 on Google News.