Sharjah Light Festival 2015 to be held next month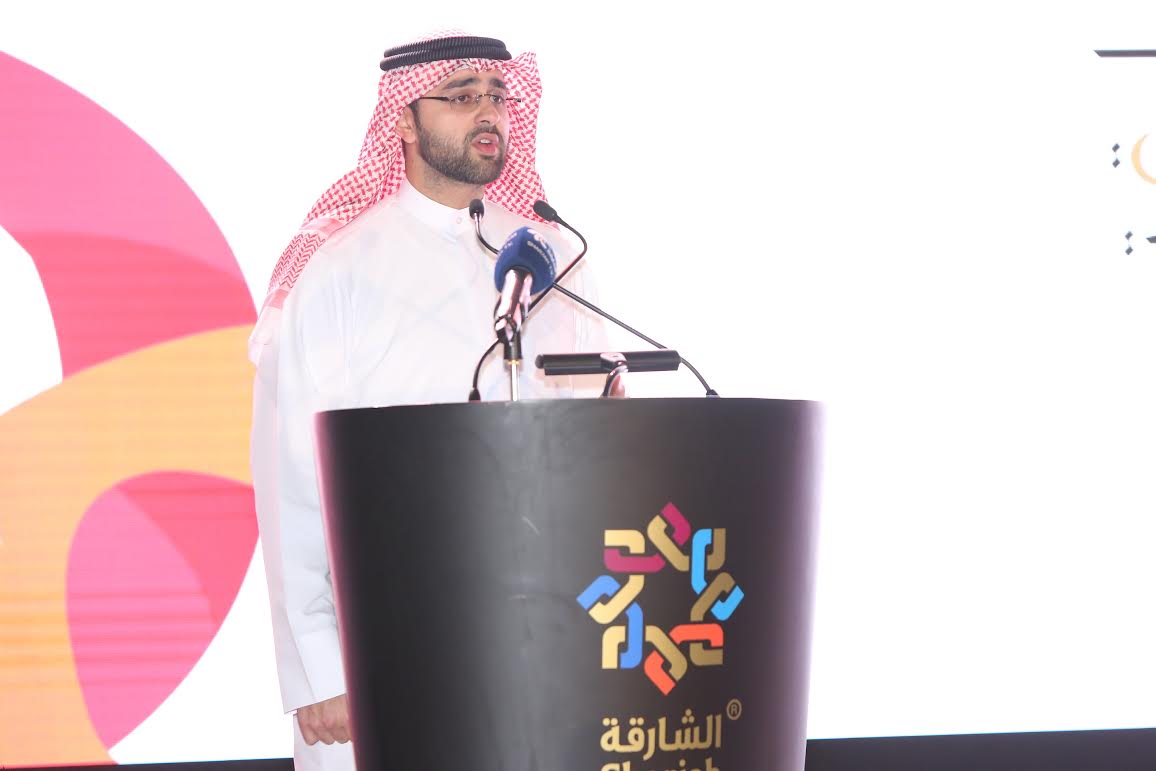 Sharjah Commerce and Tourism Development Authority (SCTDA) announced the fifth edition of Sharjah Light Festival 2015 will run from February 5 to 13 across 14 locations in Sharjah, the event coincides with the announcement of the Sharjah Arab Tourism Capital for 2015.

The announcement was made during a press conference organised by the Authority at the Al Majaz Waterfront in the presence of Khalid Jasim Al Midfa, Director General, SCTDA and a number of heads and representatives of government departments and sponsors of the event as well as journalists.

The Sharjah Lights Festival offers a unique combination of light and music to create innovative three-dimensional designs using state-of-the-art techniques that consume minimal power. The captivating artwork created as part of the festival on major buildings highlight the historical heritage of Sharjah and its Islamic architecture. The event supports the tourism sector in Sharjah and enhances its status as a global tourist destination.

Addressing the press conference, Al Midfa pointed out that this year's festival will be a celebration of the announcement of Sharjah Arab Tourism Capital for 2015.

"For nine magical nights, from February 5 to 13, the spotlight will be on the emirate as it glows in all its resplendent glory, creating a beautiful and harmonious blend of tradition and modernity. The Sharjah Light Festival this year comes to you from 14 locations across the emirate," Al Midfa added.

Giving details about the festival, Al Midfa said several new locations have been added to the Sharjah Light Festival sites this year. These include Masjid Al Taqwa at Al Majaz Waterfront, Al Majaz Amphitheatre overlooking the Khalid Lagoon, the Cultural Square in Sharjah city, Masjid Al Muhajerin in Dibba Al Hisn, University of Sharjah campus in Khorfakkan, and Masjid Ammar bin Yasser in Dhaid.

Among the most popular and regular Light Festival attractions, Al Nour Mosque once again stands out with its dazzling beauty and intricate design. Al Qasba Internal and External Facades, University of Sharjah campus in Kalba, Central Souk and Al Majaz Waterfront (along with Masjid Al Taqwa) are other popular SLF sites.

Al Midfa said the Sharjah Light Festival 2015 also offers several new features and shows. The two new attractions to watch out this year are the Khalid Lagoon Corniche Light Design Show and Khalid Lagoon Giraffes' Parade.
Follow Emirates 24|7 on Google News.