Sharjah Police launch seventh batch of distinguished vehicle number plates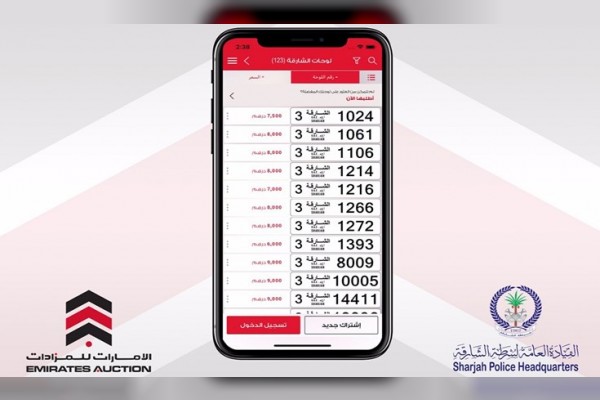 The Sharjah Police General Command, in co-operation with Emirates Auction, the leading company in the field of management and organisation of public and online auctions in the Middle East, have launched the seventh batch of distinguished vehicle number plates through a direct sale.
A total of 123 vehicle number plates from category 3, including 78 four-digit numbers and 45 five-digit numbers, will be available through direct sale.
This is the seventh time that Sharjah's distinguished number plates have been sold through a direct sale to the public.
Brigadier General Saif Al Zari Al Shamsi, Commander-in-Chief of Sharjah Police, said that the direct e-sales service has achieved remarkable success since its launch last October and has been followed up and sought after by a larger segment of customers in the emirate of Sharjah due to easy access to any special number within the packages offered.
Al Shamsi added that the launch of the seventh batch comes in line with Sharjah Police's keenness to provide the best services to different segments of society who wish to purchase vehicle plates with unique numbers.
Omar Matar Al Mannaei, Executive Director of Emirates Auction, said that the launch of the seventh batch of special number plates comes in continuation of the success that Emirates Auctions has achieved through organising auctions in the past years whether through public, online auctions or direct sales method.
Follow Emirates 24|7 on Google News.