Sharjah Police launches third online auction for Vanity number plates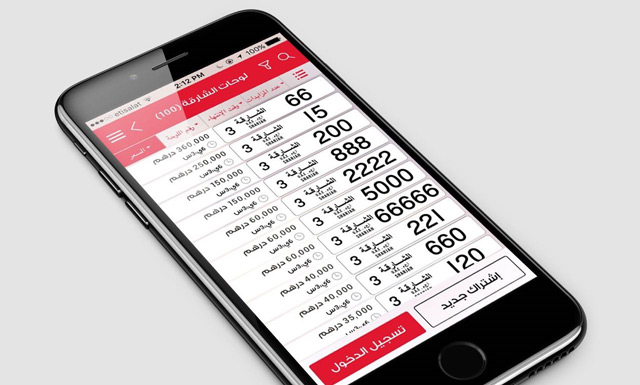 Sharjah Police announced launching its third online auction for distinguished number plates, in collaboration with Emirates Auction, the leading auction house in the Middle East, specialized in organizing and managing public and online auctions. The new auction comes following the major success of the previous two auctions.
The smart auction, which runs until April 1st, is offering 100 distinguished number plates, including a pair of two-digit plates: (15) and (66), nine three-digit plates: (120), (121) (200), (202), (221), (313), (660), (801), (888), and 44 four-digit plates, featuring unique combinations such as: (2222) and (5000), in addition to 45 five-digit plates.
His Excellency Brigadier Saif Al Zari Al Shamsi, General Commander of Sharjah Police, said: "The new online auction addresses the needs of citizens and residents in the emirate and across the country to acquire distinctive car number plates, following the great turnout and remarkable success achieved by the previous two online auctions, part of our objective to achieve the public's happiness and offer the best possible services, in line with the latest technological advancements."
His Excellency, Abdulla Matar Al Mannaei, Chairman of Emirates Auction, expressed his pride to organize the third online auction with Sharjah Police, after the great success achieved by the two previous auctions, noting that this auction further establishes the long-term strategic partnership between Emirates Auction and Sharjah Police for the public benefit.
Interested participants can take part in the online auction by registering through Emirates Auction website: www.emiratesauction.com, or through downloading the Emirates Auction smart application from Apple Store or Google Play, then register for participation.
It is worth mentioning that the first distinguished number plates auction was launched in October 2016, raising Dh11,015,000 after selling 150 distinguished two, three and four-digit number plates.
The second online auction launched last November recorded a 49% increase, and raised Dh16,483,000.
Follow Emirates 24|7 on Google News.